Manufacturers
Business eCommerce Cloud Services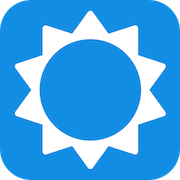 Item no.: 8002
Manufactured by TatamiSoftware


Business Cloud Services, TatamiSoftware provides ecommerce solutions to producers Manufacturers and businesses around the world.
---
We're Smart-focused on your industry, providing ecommerce and subscription management solutions that set a new standard for online revenue growth.
---
Earn More Customers & Increase Revenue.
Build Better Customer Relationships.
Accelerate Quality OnLine Sales
---
Support a variety of languages, currencies and payment methods, you can deliver the localized online shopping experience that both consumers and business customers expect.
---
You will Be up and running with our ecommerce platform in days — not months.
---
Works Everywhere
Our application is designed to work on every platform, including Windows, Mac, Linux, and the whole range of mobile and tablet devices.
---
Security First
All sensitive information is encrypted in our database, and all communication between you and your data takes place over a secure connection.
---
24/7 Support
Our staff is available around the clock via email or Skype to help you get the most out of our system, at no extra charge.
---
Sample eCommerce:

Click over the Picture
---