Manufacturers
Remote Solar Power AC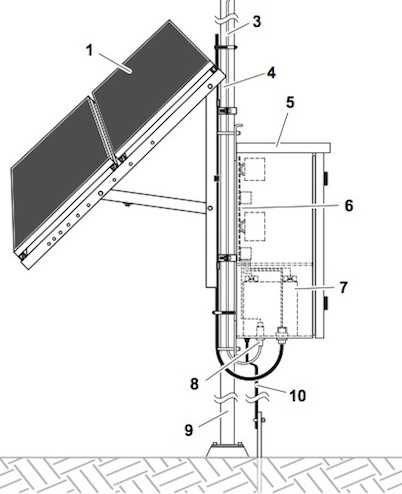 Item no.: 8109
Manufactured by IQUPS.com

In Stock: Florida USA / Barcelona Spain / Milano Italy / New York USA / Nimes France / Germany / Switzerland / Global
Shipping Weight: 290 lbs.
Remote Solar Power VAC Watt w/Inverter, Pole & Pad Mounted Solar Systems
---
Remote Solar Power System includes:
Solar Module.
300 Watt Pure Sine Wave Inverter. Designed specifically for remote off-grid photovoltaic (PV) systems.
Structure for solar panel Pole mount Adjustable 0-90 horizontal and 360 about pole.
Aluminum enclosure.
Microprocessor controlled Charge controller.
Batterie: Long-Life - Deep-Cycle Gel Cell - Maintenance-Free
Detailed instruction manuals included in every system.
Virtually Maintenance-Free Design.
Vandal and Theft Resistant Components and Hardware.
Entire pole-mounted system is designed to withstand 90 MPH wind loads with 1.3 gust factor.
Expand your system: We have included components that allow for easy plug and play expansion units.
---
Remote Solar Powered AC are designed to provide reliable remote power for your outdoor equipment throughout the year.
---
Benefits:
Easy installation no wiring required.
Installing and moving is easy no more waiting for the utility company!
Proven technology. Vandal and theft-resistant components and hardware. All parts are corrosion resistant.
Low installation cost.
Easily and quickly deployed in almost any location.
NO wiring run from the grid.
NO cuts through existing roads, sidewalks or landscaping.
NO Maintenance.
NO Utility bill.
Maintenance Free Batteries!
Big Credits and Savings form State and Federal Taxes.
Component lifetime of 25+ years.
---
Inverter Models:
115V-UL (60 Hz), 220V (50 Hz), 115V (60 Hz)
Pure Sine Wave: 300 Watts, 1000 Watts, 3000 Watts
Key Features and Benefits
Pure Sine Wave
Handles up to 200% surge
55mA self consumption (standby mode)
No internal cooling fan
Adjustable and Programmable
Toroidal transformer design
Peak efficiency of 92%
Extensive electronic protections with automatic recovery
Protected against harsh tropical and marine environment
---
---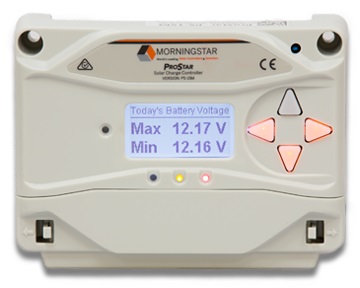 ---
---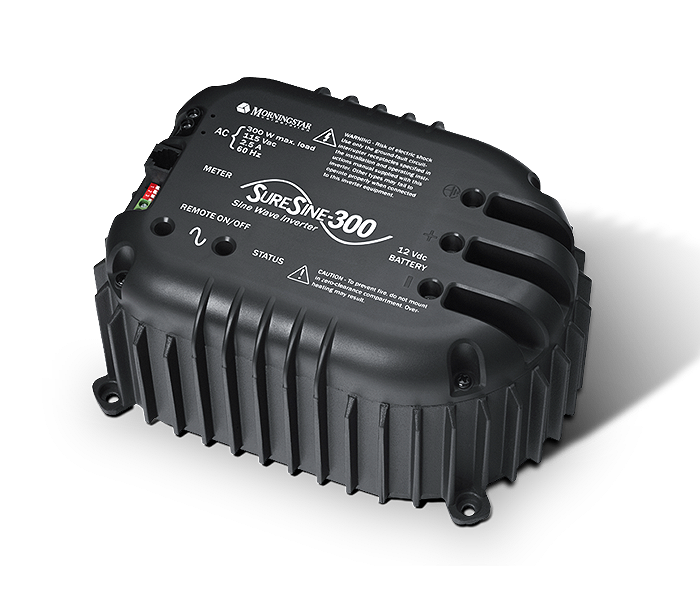 ---
---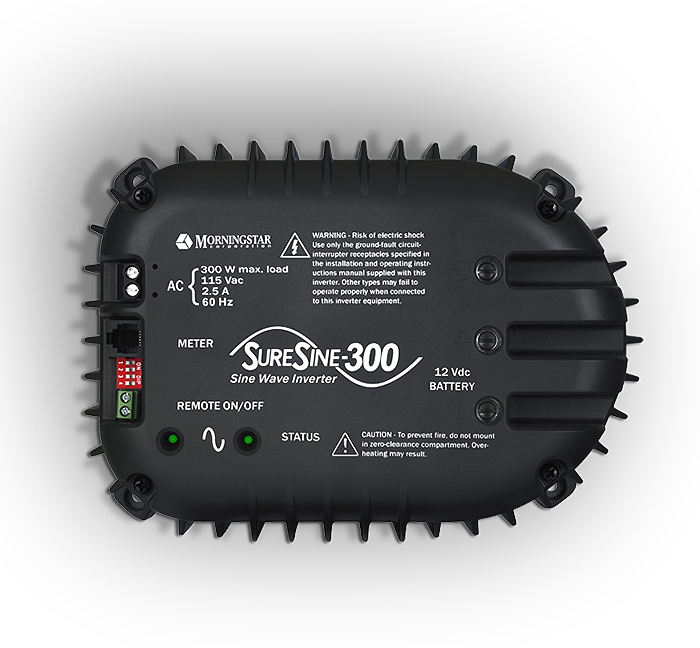 ---
Power supplies and UPS Phoenix Solutions with power Maximum availability for your systems – our solutions for your power supply are technologically groundbreaking.
Intelligent in every combination:
Power storage devices for every application provide quality and reliability, enabling you to choose the right storage technology for your requirements.
Lead-acid batteries offer buffer times of 8 hours with a service life of 15 years and ambient temperatures from -40°C to +60°C.
CAP power storage devices are ideal if the focus is on maximum service life. They buffer load currents of 20 A for 30 seconds or 1 A for 12 minutes. They do not require any maintenance at all, offering a service life of over 20 years and over 500,000 charging cycles.
Lithium-ion power storage devices combine a long service life with long buffer times. They offer buffer times of up to 40 minutes with a service life of 15 years and 7000 charging cycles.
---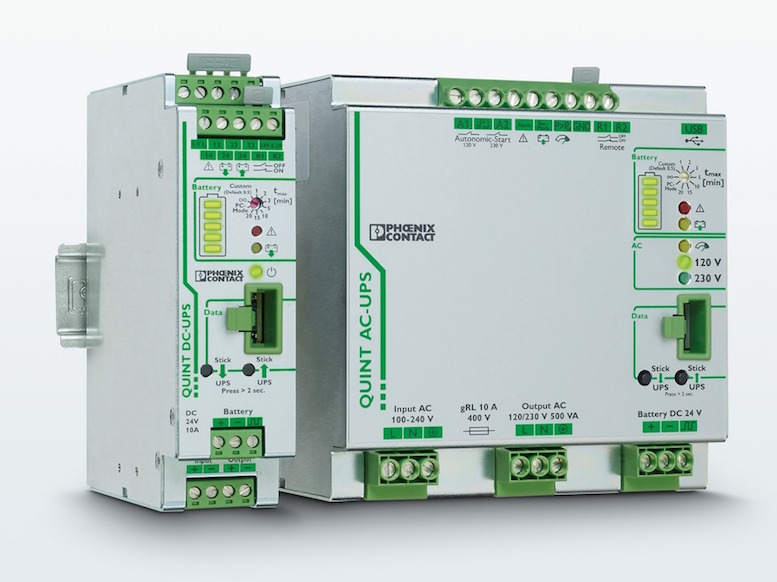 ---
---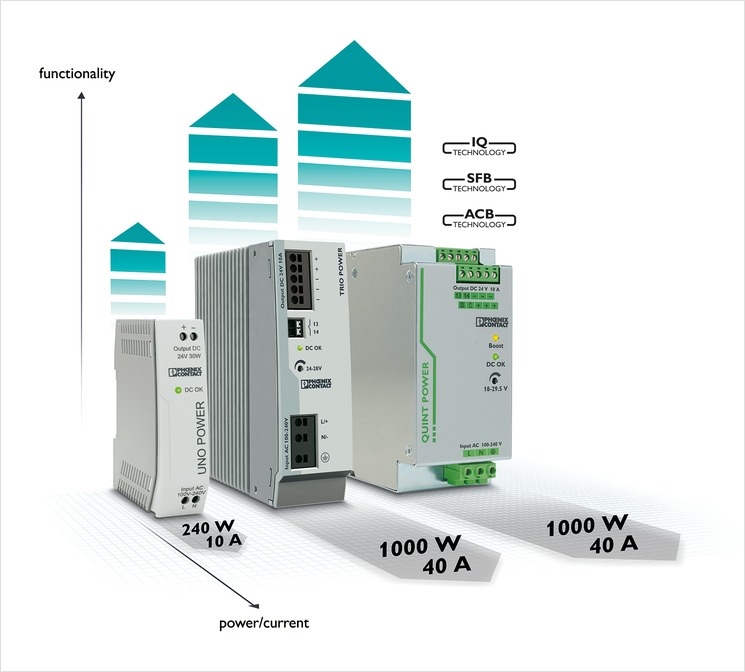 ---
---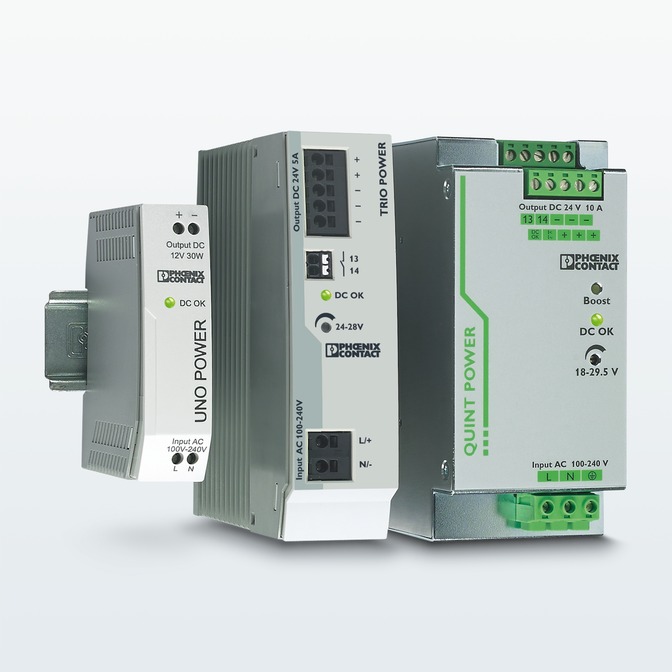 ---
---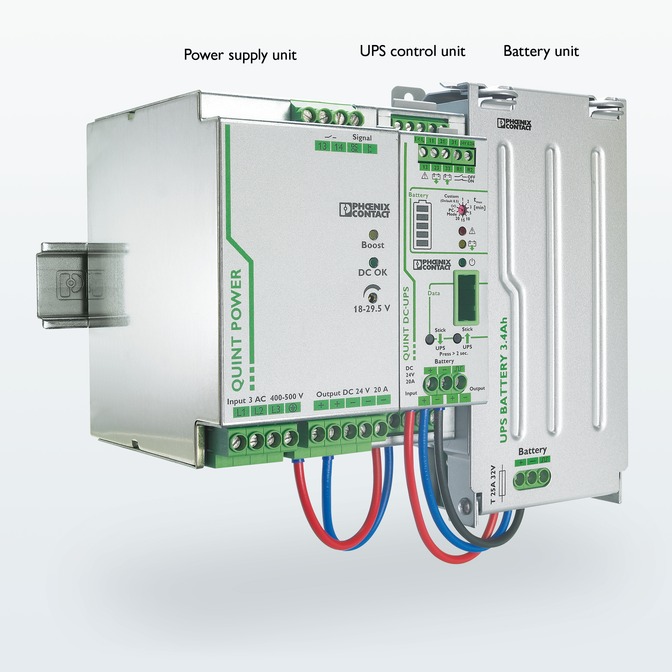 ---
---
Packaging information:
Brown Box (Individual Packing for each part).
---
Anytime Anywhere in the world for applications like:
Remote Solar Power Supply AC | Remote Solar | Power-Supply DC | Remote Solar Power Supply SCADA | Remote Off-Grid Solar Power Systems and Storage | Off-grid Solar | UPS Solar | Pure Sine Wave Inverter | Power Inverter | Pure Sine Wave
Cameras
Cathodic Protection
Communications Devices
Communications Towers
Electronic Devices
Flow Meters
Power Communication Equipment
Railroad Applications
Rtu/Scada
SCADA
Seismic Monitoring
Telecom
Traffic Backup
Video Surveillance
Solar DC power supply, SCADA power systems, telecom power supply, wireless and security power systems.
Remote Solar power systems, solar for oil and gas, well site automation, cathodic protection, remote power, photovoltaic systems, SCADA power systems, telecom power supply, remote monitoring, wireless, security power system
Remote Outdoor power for security equipment, solar power systems, power for CCTV, remote power, security cameras, data collection power systems, intrusion alarms, remote monitoring, power for access controls, security lighting, security power systems
Remote power systems for monitoring and control, solar power systems, power for SCADA networks, water and wastewater facilities power, remote site power, video monitoring power, surveillance power systems, WiFi and WiMAx power systems, repeater power systems, industrial process control
Remote Solar power systems, solar for ITS, outdoor traffic safety equipment, traffic message boards, traffic counters, solar emergency call boxes, CCTV power, power for intelligent transportation systems, remote power, SCADA power systems, remote monitoring, wireless power systems.
---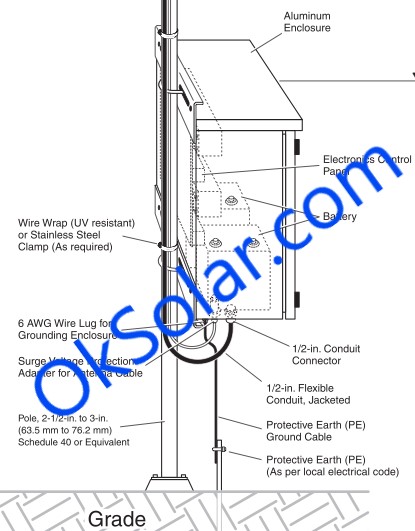 ---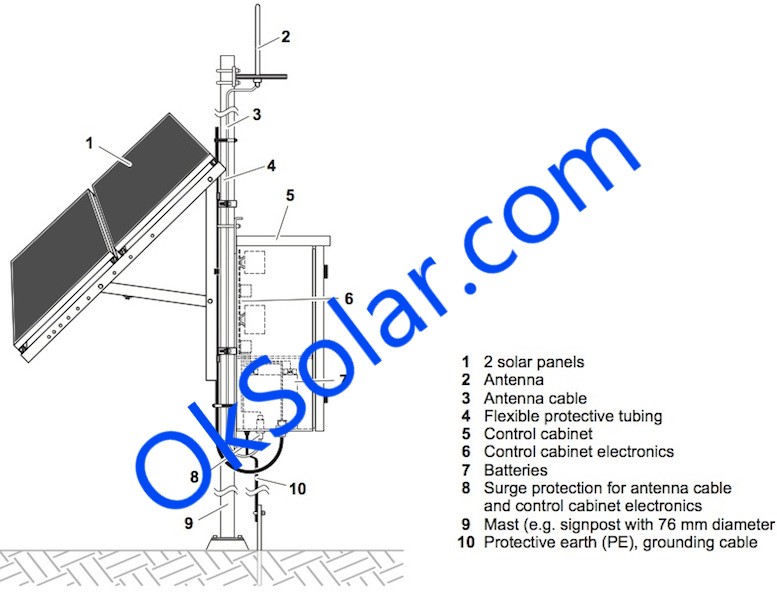 ---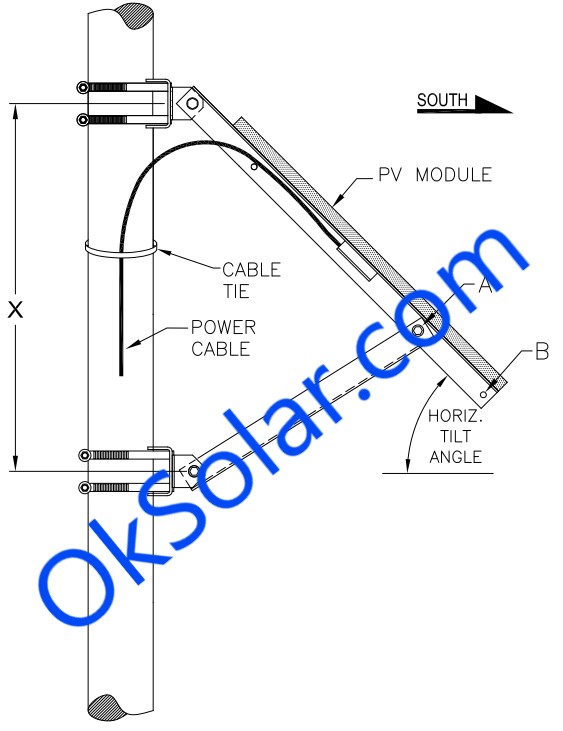 ---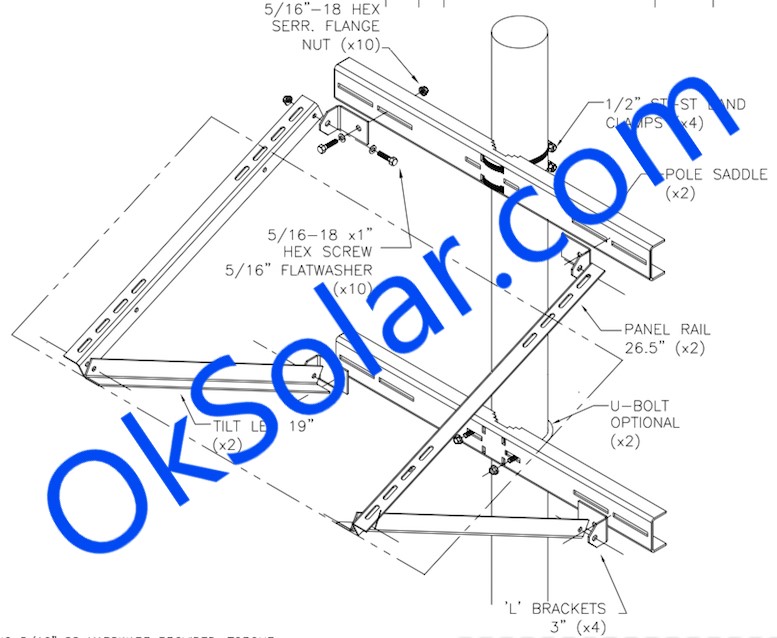 ---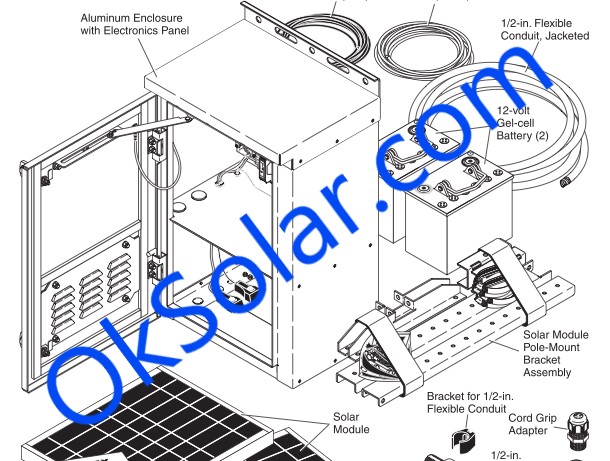 ---
WIND LOADING CAPABILITY Map: Standard mounts are designed to withstand 30 lbs. / ft. 2(approximately 90 mph or 145km/hr.). Designs capable of withstanding greater loads are available upon request. Wind Load: Withstand 150 MPH winds Certified to meet or exceed ASCE-7-05 specifications for 150 MPH, Exposure D extreme wind event!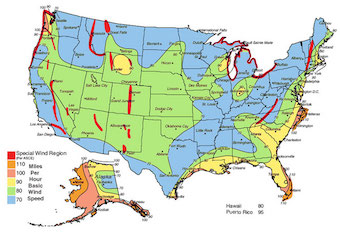 ---
Required an optimally oriented solar panel at the installation site.
Test Conditions: of 1.5 air mass spectrum; 20 degrees C ambient air temp; 1 sun (1000 watts per square meter at POA irradiance); 1 meter per second wind speed at 10 meters above grade)
Solar Powered LED Lighting System Designed for Zone 4.
Zone Type:
To determine the Zone that you are in  Contact us for Information on World Daily Solar Radiation Zones .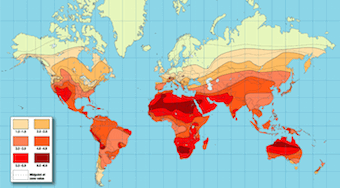 ---

---
Since these units are
custom made
, internal and external distribution of components may vary. Pictures are provided to help visualize the final product, but the final product may vary. We will work with your technical department to provide cutting edge technology with the latest technical components.
---
---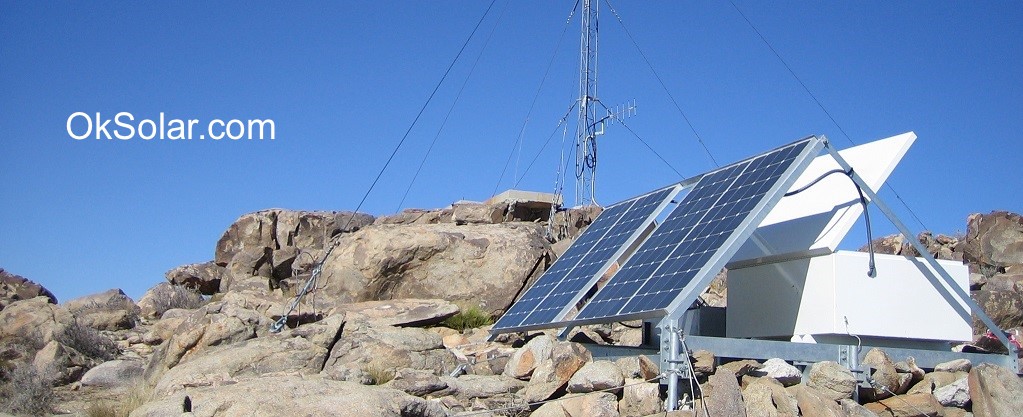 ---

---