Manufacturers
Airport Rotating Beacon L-801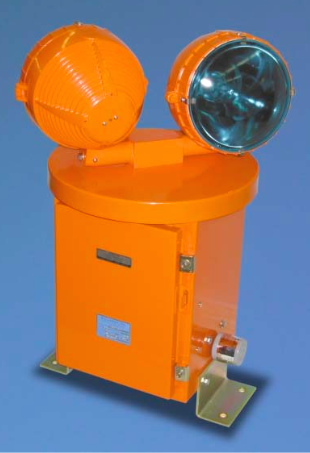 Item no.: 7130
Manufactured by IQAirport.com


Shipping Weight: 243 lbs.
Airport rotating beacon Compliances: FAA AC 150/5345-28: L-880 and L-881 Transport Canada Specifications K342 ICAO Annex 14
Applications:
The Airport Rotating Beacon is used primarily for night operations at airports as an identification and location marker. The dual-light beacon (clear and aviation green lenses) features 150-watt pulse-start lamps and a patented design that makes it maintenance free, except for lamp replacement.
Features:
ETL Certified
FAA Approved: L-801 400W
A patented belt-drive system eliminates the lubrication required by conventional gear-drive beacons. U.S. Pat. 5,339,224)
A patented liquid-filled lamp connector eliminates the slip rings and brushes found on conventional beacons. (U.S. Pat. 5,816,678)
Two 14,000-lumen, 150-watt pulse-start metal-halide lamps
Typical lamp life is 12,000 hours (3 years)
One clear lens, one aviation green lens
NO maintenance except lamp replacement
All moving parts are permanently lubricated
Impedance-protected motor eliminates burnouts
Lamps preset 5 degrees above horizontal, adjustable
12 RPM rotation, 24 flashes/minute
Weatherproof steel cabinet, powder-coated international orange
Tested to wind velocities of 100 mph
Optional photocell and/or tell-tale relay
Power consumption: 395W Class I, 795W Class II
Manufactured in the USA
---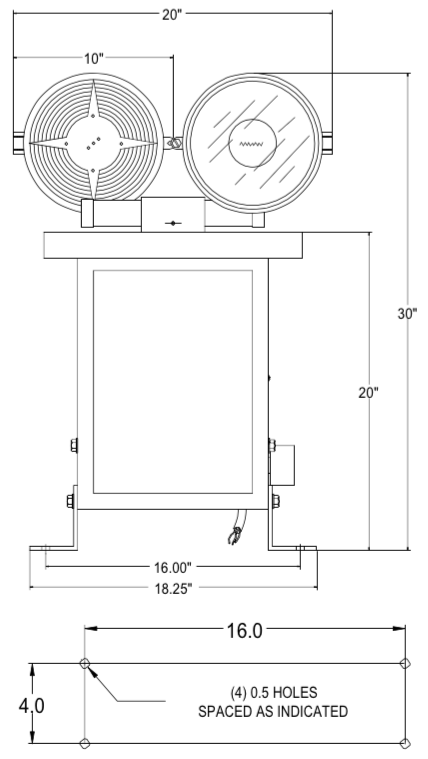 ---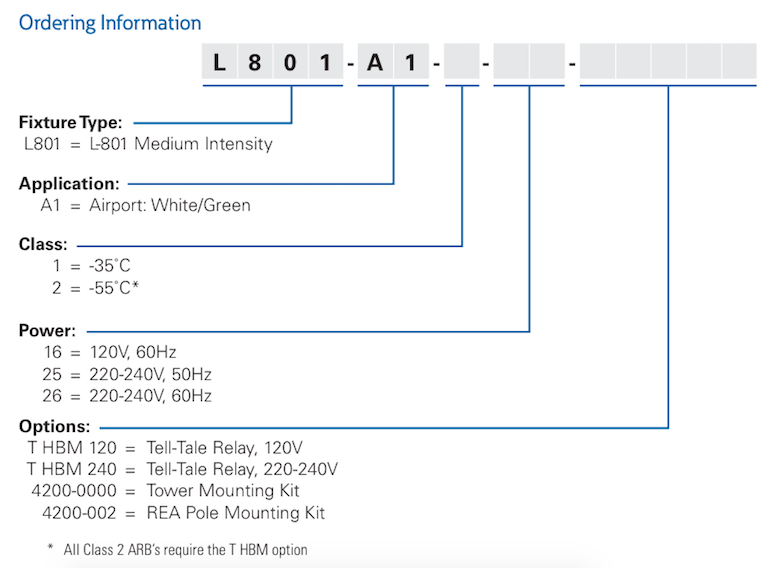 ---

---

---