Manufacturers
Racking Battery Enclosure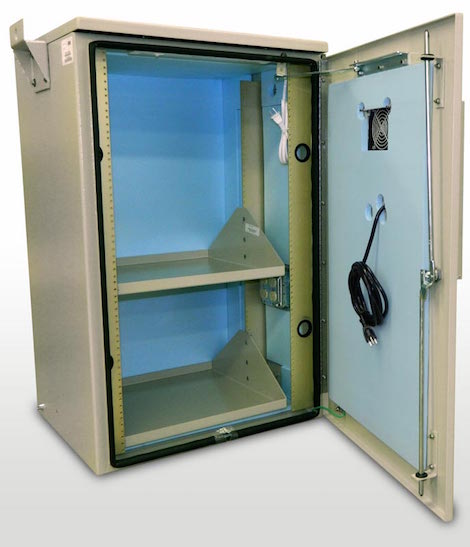 Item no.: 7046
Manufactured by OkSolar.com

In Stock: Florida USA / Barcelona Spain / Milano Italy / New York USA / Nimes France
Length: 28 in.
Width: 28 in.
Height: 40 in.
Shipping Weight: 230 lbs.
Racking Battery Enclosure
40″H X 28″W X 28″D Standard Cabinet
Front Set of 19″ Racking Rails
Center Set of 23″Racking Rails
3 Point Padlocking Handle
Populated 4 Square Outlet
2400 BTU AC 110V Click Here for Specs
.5 Insulation
2 Center Mount Battery Tray's 25"W x 24"D
Flourescent Light
Door Windlock
Lifting Hooks
Less Batteries
**POWER SUPPLY NOT INCLUDED**
---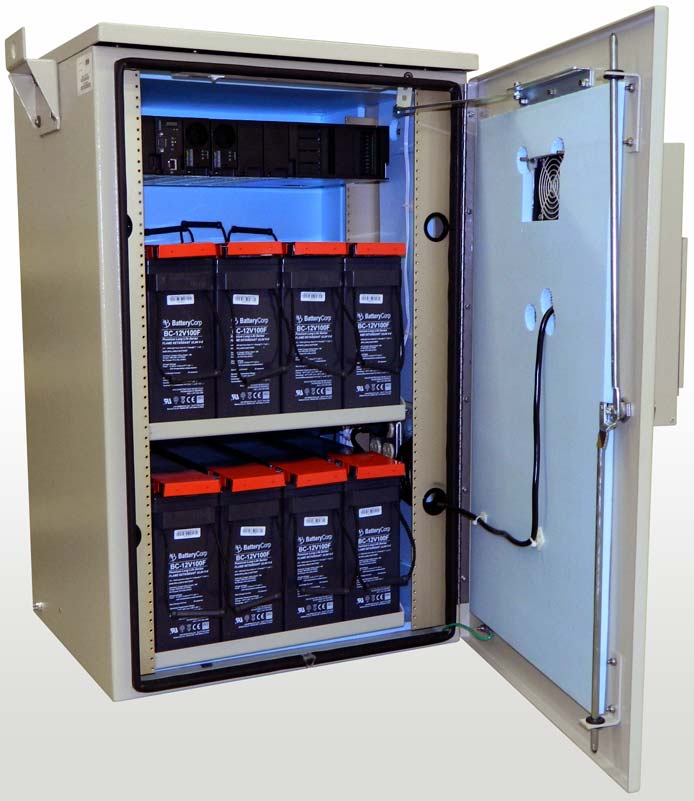 ---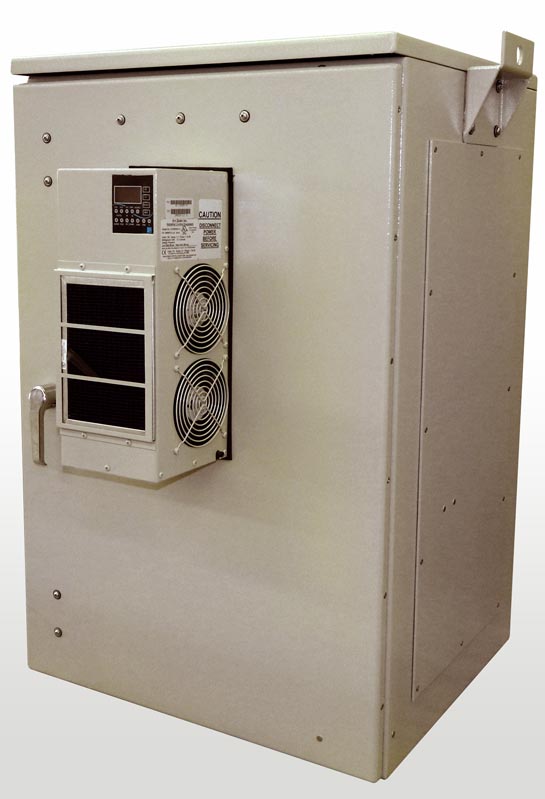 ---
Racking Spec Layout.
STANDARD EIA 19″ Racking.
EIA-310 is a specification for what is often called the "standard rack". This specification standardizes several important features of 19″ racks, such as the Rack Unit (RU or U), vertical hole spacing, horizontal hole spacing, rack opening, and front panel width. The specification also set tolerances on each of these dimensions.
---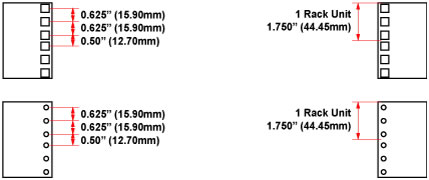 ---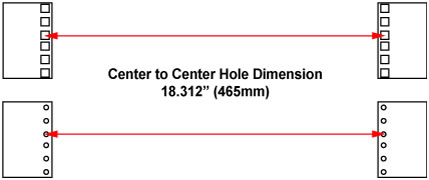 ---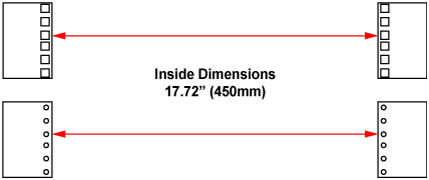 ---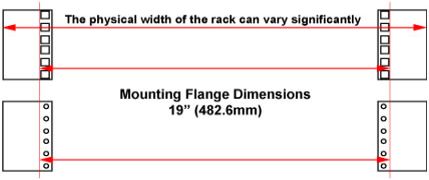 ---

---

---