Manufacturers
Security Cover for Lighting Poles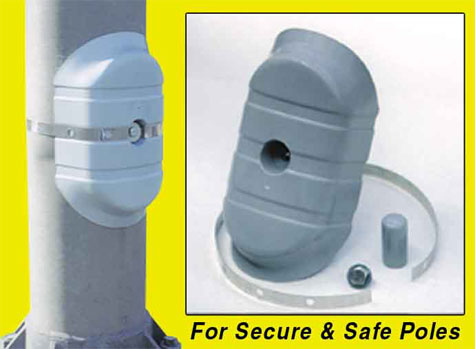 Item no.: 7077
Manufactured by OkSolar.com


Shipping Weight: 4 lbs.
IQ UNIVERSAL HAND HOLE COVER (OkU-Cover) is a security cover for light poles. The product secures from outside the pole with a stainless steel strap and a head security bolt.
Troops and workers can visually detect any tampering from a distance of 30 to 50 yards. The stainless steel strap and head bolt prevents any unauthorized tampering. The design prevents slipping from road vibration and securely covers the hand hole.
Roadside bombs (IEDs) are the number one cause of casualties in Iraq both to our troops and the Iraqi people. Insurgents bury bombs in the earth next to a road. A thin wire runs from the device along the ground and into the hand hole of a light pole to tap into the electrical source.
The IQU-COVER will be extremely helpful in preventing injury or possible death to our troops serving in Iraq.
There are many benefits of IQU-Cover:
Easily secured by one person
All parts are reusable
Adapts to different diameter poles to reduce inventory
Adapts to different style and size hand holes
Secures from outside the pole with no exposed metal inside
Extremely durable and water resistant
Vandal resistant head security bolt
Provides a quick and efficient Standard Method for field crews
A standard replacement part to reduce inventory items
An excellent light duty assignment that reduces your liability
---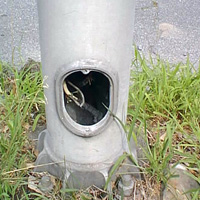 ---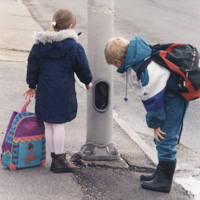 ---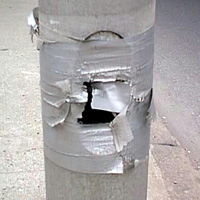 ---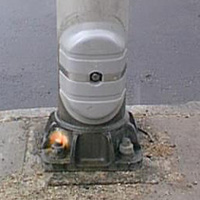 ---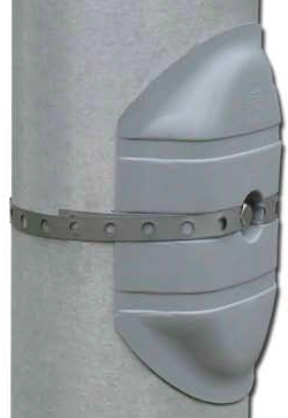 ---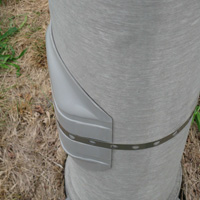 ---

---