Manufacturers
Solar Powered Speed Monitor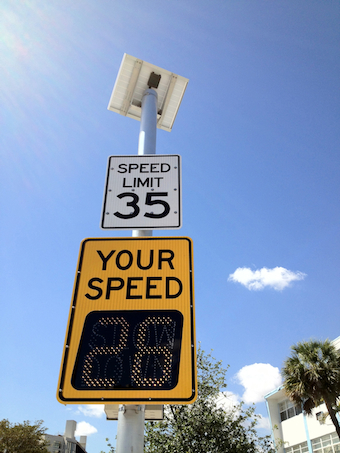 Item no.: 7070
Manufactured by IQTraffiControl.com

In Stock: Florida USA / Barcelona Spain / Milano Italy / New York USA / Nimes France / Germany / Switzerland
Shipping Weight: 250 lbs.
Solar Powered Speed Monitors, Solar Powered Speed Limit Signs Your Speed, Radar Speed Signs Solar Powered - Your Speed Speed Awareness Portable, is a self contained, water resistant, radar and speed display designed to measure and display the speed of vehicles.
---
---
Basic System includes
Housing available in yellow, black and green (standard Black).
Led Lamps IQLED, Long Life LEDs last for 100,000 Hours
Meets ITE Chromatic and Visibility Requirements.
Long life, virtually no maintenance.
Solar Panel.
Structure for solar panel.
Pole Top mount.
Adjustable 0-90 horizontal and 360 about pole.
Charge controller.
Batteries: Long-Life - Deep-Cycle - Maintenance-Free.
Note: The batteries are buried at the base of the unit. This is to extend the battery's lifetime, reduce stress on the pole mounting, and helps prevent theft and tampering. This is our recommended setup, but you can also request a pole mounting unit for the batteries that includes a battery enclosure if you prefer (see below item 8266).
---
Specifications:
Miles Per Hour (mph) or Kilometers Per Hour (km/h)
Aluminum protective cover: 0.25" (d)
High-Intensity prismatic reflective sheeting on "YOUR SPEED" signs with black colored text
MUTCD approved colors and format
Operating Temperatures F (C): -40 (-40) to 185 (85)
Conformal coating on all circuit boards
---
Power input:
>Self Contained Solar Powered.
---
Power Efficiency:
Low power SS300 radar drives display eliminate extra CPU.
Built in ambient light sensing and automatic brightness control.
Ambient temperature compensation of LED drive voltage.
High efficiency boost regulator for LED drive voltage.
With no traffic present, radar automatically powers down display, reducing power consumption to 0.1W.
Radar:
Internal Radar: SS300 Doppler (FCC approved).
Radar RF out: 5 mW maximum.
Radar f-center: 24.125 GHz or 24.200 GHz.
Pickup distance: Up to 300 feet.
Beam angle: 38 x 45.
Beam polarization: Linear.
FCC ID (Radar): TIASS300.
CE Mark (Radar): Yes.
Display LEDs 208:
Digits: 196 Amber, 15 degrees, 5 mm, luminous Intensity (4180 - 8200).
Speed Violator Strobe: 12 White, 15 degrees, 5 mm , luminous intensity (4180 - 8200) o Optical lenses 208 lenses
Display Brightness:
11,000 nits (cdm) maximum.
550 nits (cdm) at night.
Ambient light sensor and automatic brightness adjustment.
Enclosure:
12 gauge aluminum, flat black powder coated front for reduced glare and maximum contrast; light gray powder coated body to minimize heat absorption o Weatherproof, NEMA 4X-12, IP65 level compliant.
Non-sealed and ventilated.
Communication:
Direct connection to PC through RS232 Serial Port connection.
USB to Serial port adapter cable (included) Programming.
Management Software application.
On-board, programmable Rotary Switch.
Display Settings:
Display On/Stealth Modes (In Stealth Mode, speed is not displayed but data is collected) o Display Minimum Speed, Display Maximum Speed.
Digit Flashing Speed Threshold (digits flash above selected speed).
Speed Violator Strobe (pulsing strobe flashes with digits or alone above Display Maximum Speed).
Data Collection and Statistical Analysis & Reporting (optional feature)
Traffic data collected and stored by location.
Stealth Mode (capture baseline traffic data with speed display off).
Download through Serial Port connection.
Statistical Reporting & Charts.
Summary Reports
Weekly Reports
Period Comparison Reports
Reporting Parameters:
Average Vehicle Count.
Total Vehicle Count.
Average Speed.
Average Number of Speed Violations.
Total Number of Speed Violations.
Minimum and Maximum Speed.
85% Speed.
Counters by Speed Bins.
5 MPH Bin Resolution.
Reports print directly or can be exported into CSV format, MS Excel, Adobe Acrobat PDF and HTML.
Charts may be printed directly or converted into Adobe Acrobat PDF and picture formats.
---
---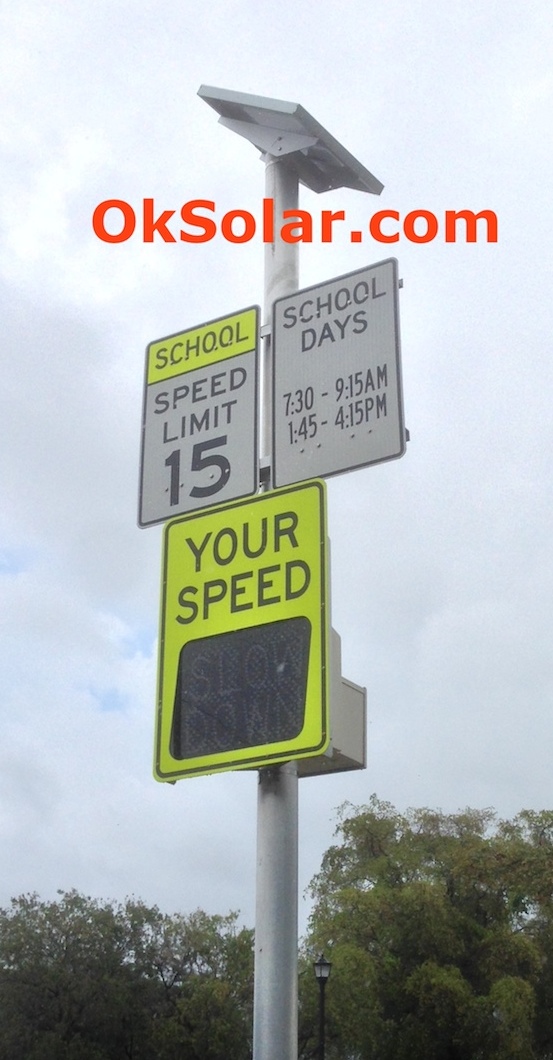 ---

---