Manufacturers
Solar Powered Wind Cone L-806 & L-806(L) Wind Cone, FAA Certified Airport Wind Cones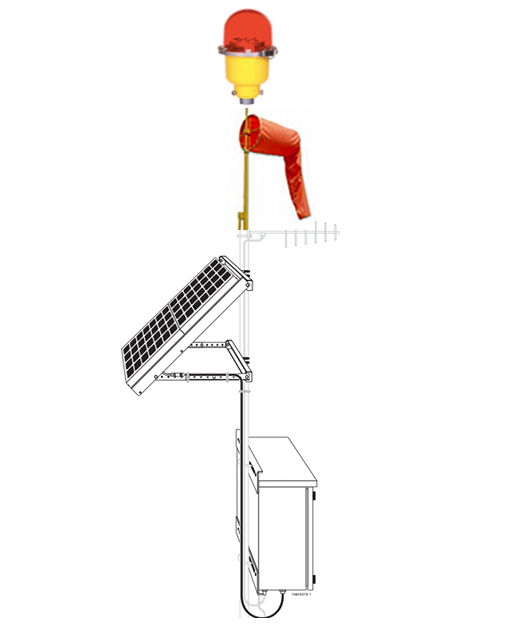 Item no.: 8162
Manufactured by IQAirport.com

In Stock: Florida USA / Barcelona Spain / Milano Italy / New York USA / Nimes France / Germany / Switzerland / Global
Shipping Weight: 240 lbs.
Solar Powered Wind Cone L-806 & L-806(L) Wind Cone, FAA Certified Airport Wind Cones: L-806 Wind Cone provides a visual indication of wind direction and velocity, L-807 Wind Cone provides a visual indication of wind direction and velocity
Compliance with Standards:
FAA:L-806 AC 150/5345-27 (Current Edition) and FAA Engineering Brief 67, ETL Certified
---
Applications Provides visual indication of wind direction and velocity at a location on an airfield. L-806 wind cones are used on smaller airfields, heliports and as supplemental wind indicators near runway touchdown areas on large airfields. L806 Solar Wind Cone INTERNALLY LIT L806
---
Key Specifications
Available externally lighted, internally lighted, or unlighted
LED IQLED.com lamps
All LED models feature:
50,000 to 100,000 hour lamp life, virtually maintenance free. 4 year warranty
Multiple lamp circuits, for improved reliability
80-90% less power consumption than halogen lamps
A long-life LED obstruction light
Integral power-adapter on series-circuit models
An LED L-810 obstruction light is included.
-
Size 1 (18" x 8' long) or Size 2 (36"x12' long) wind socks
The aluminum basket is welded, one piece, with pre-installed bearings
-
Raincaps protect the bearings from weather
text
The nylon sock is treated for rot, mildew and water repellency
Powder coat painted international orange
-
• The pole NOT INCLUDED is center-hinged, with 4" diameter steel on the bottom, and 3" diameter steel on the top
text
---

---
---

---
---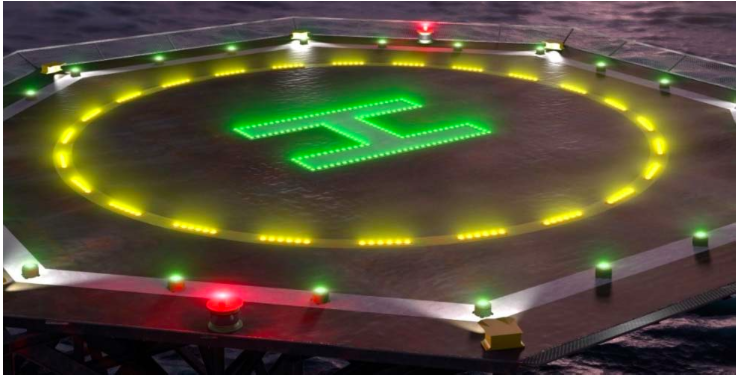 ---
---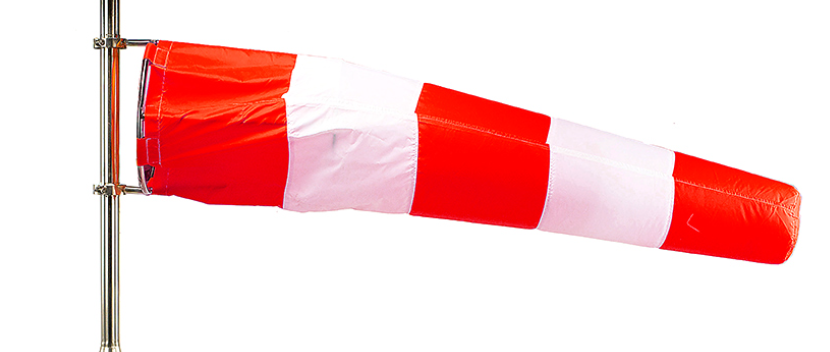 ---
---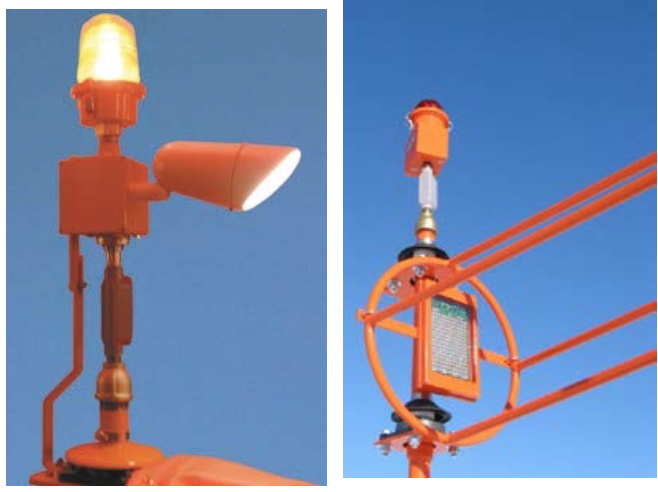 ---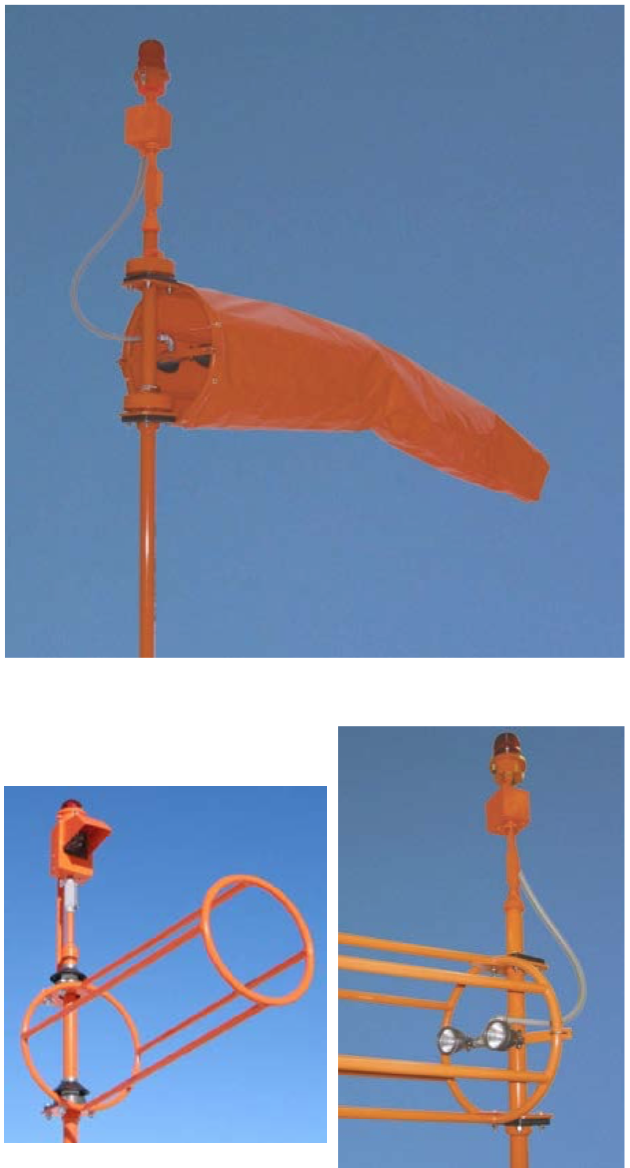 ---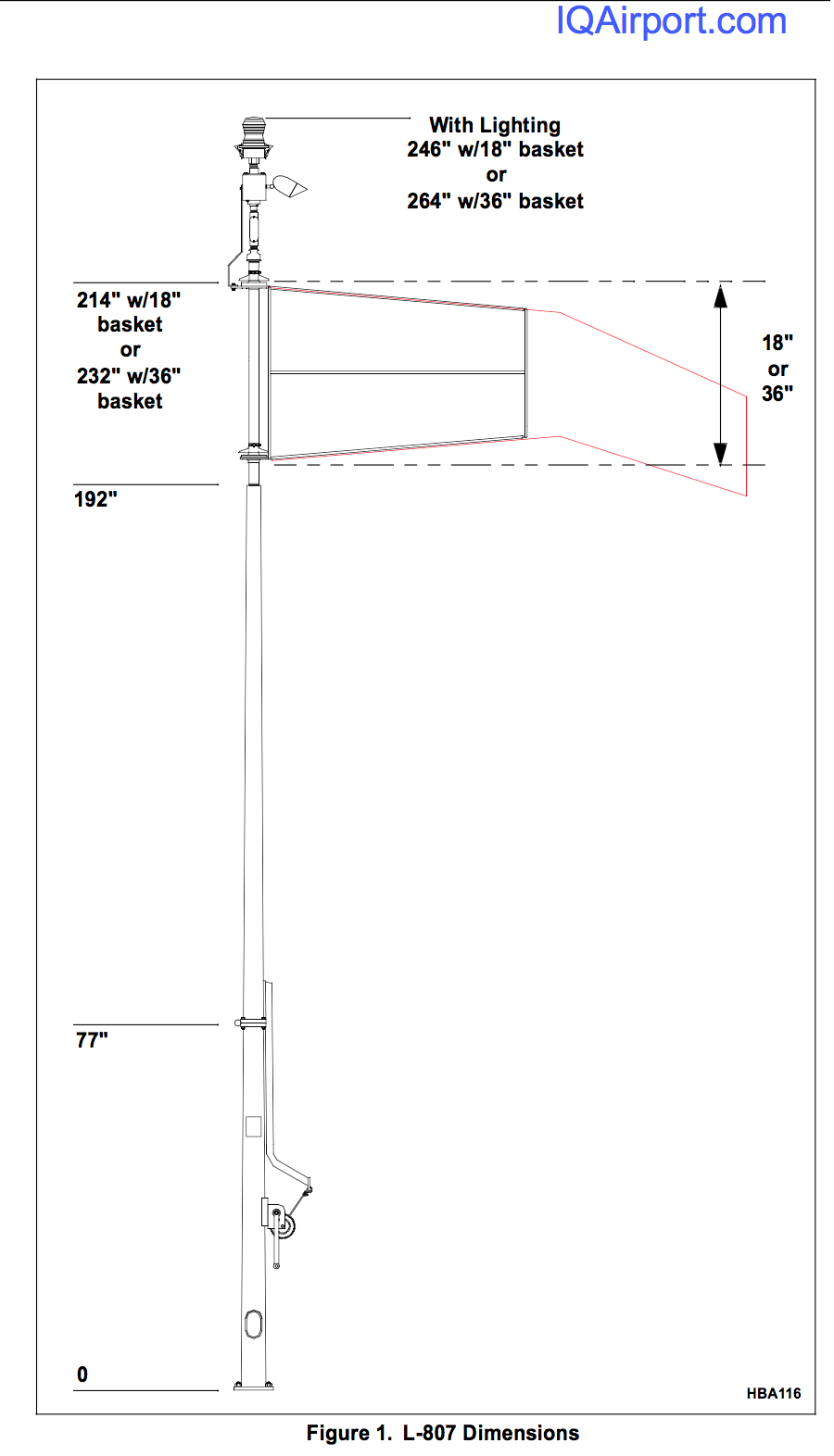 ---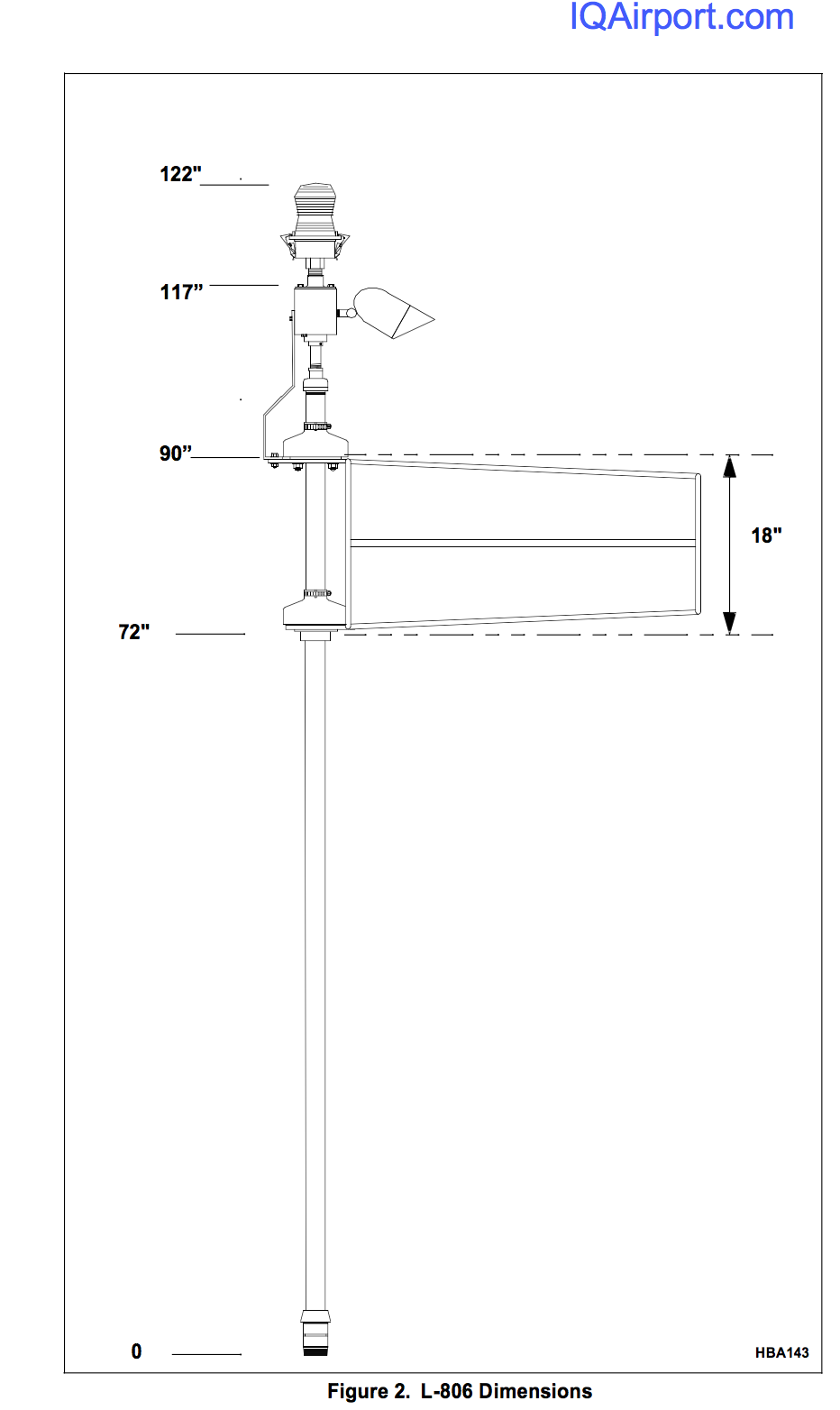 ---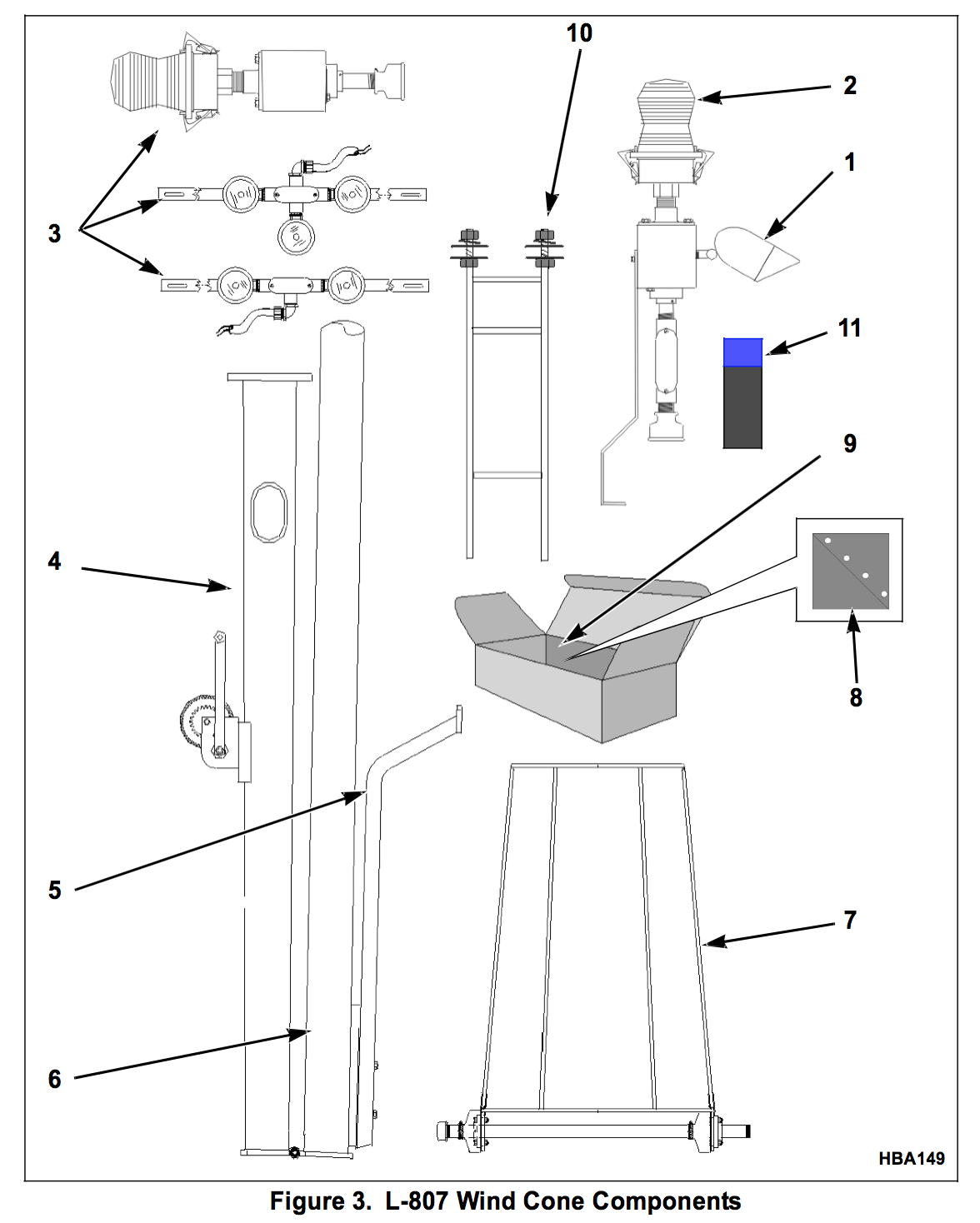 ---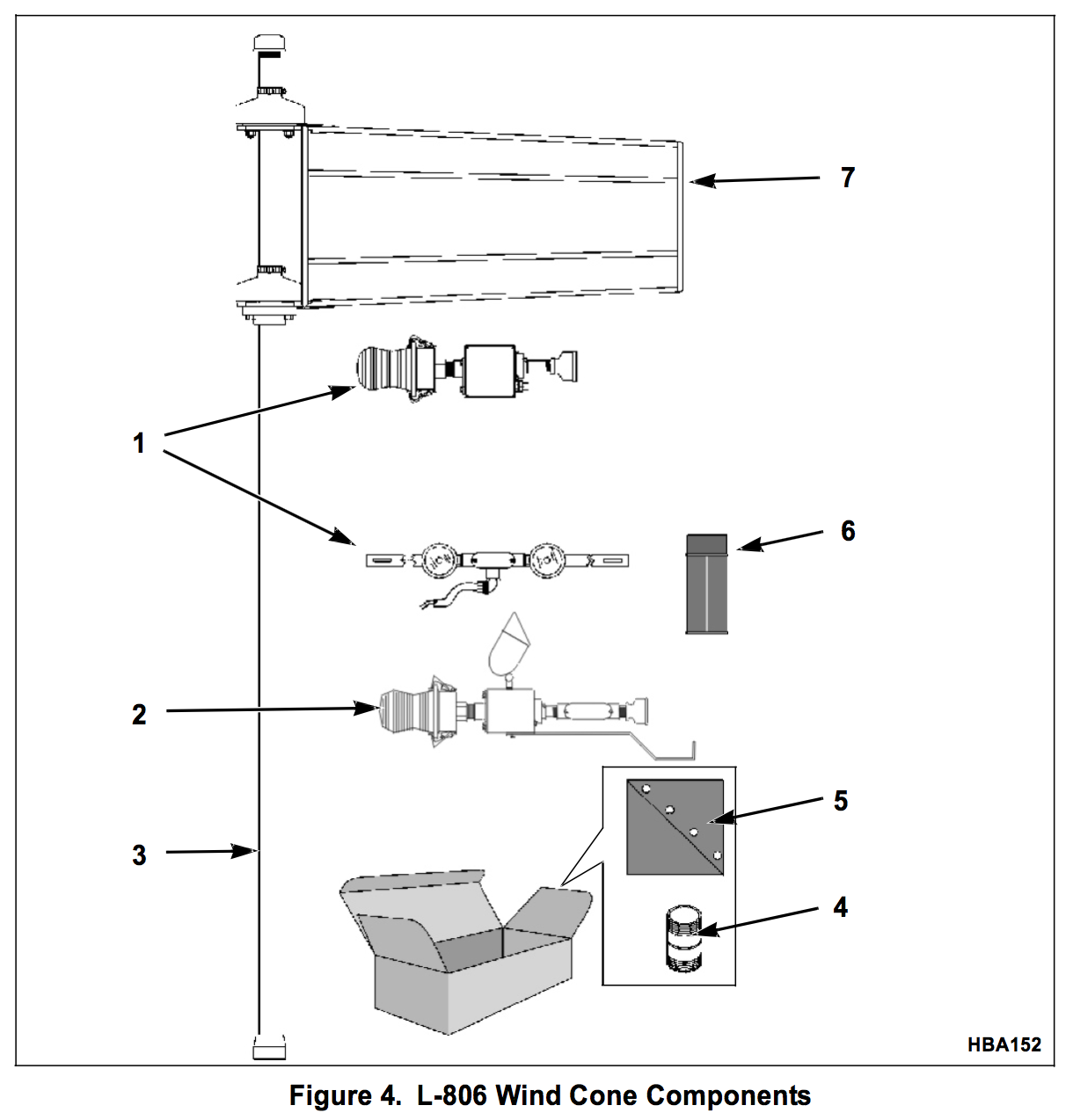 ---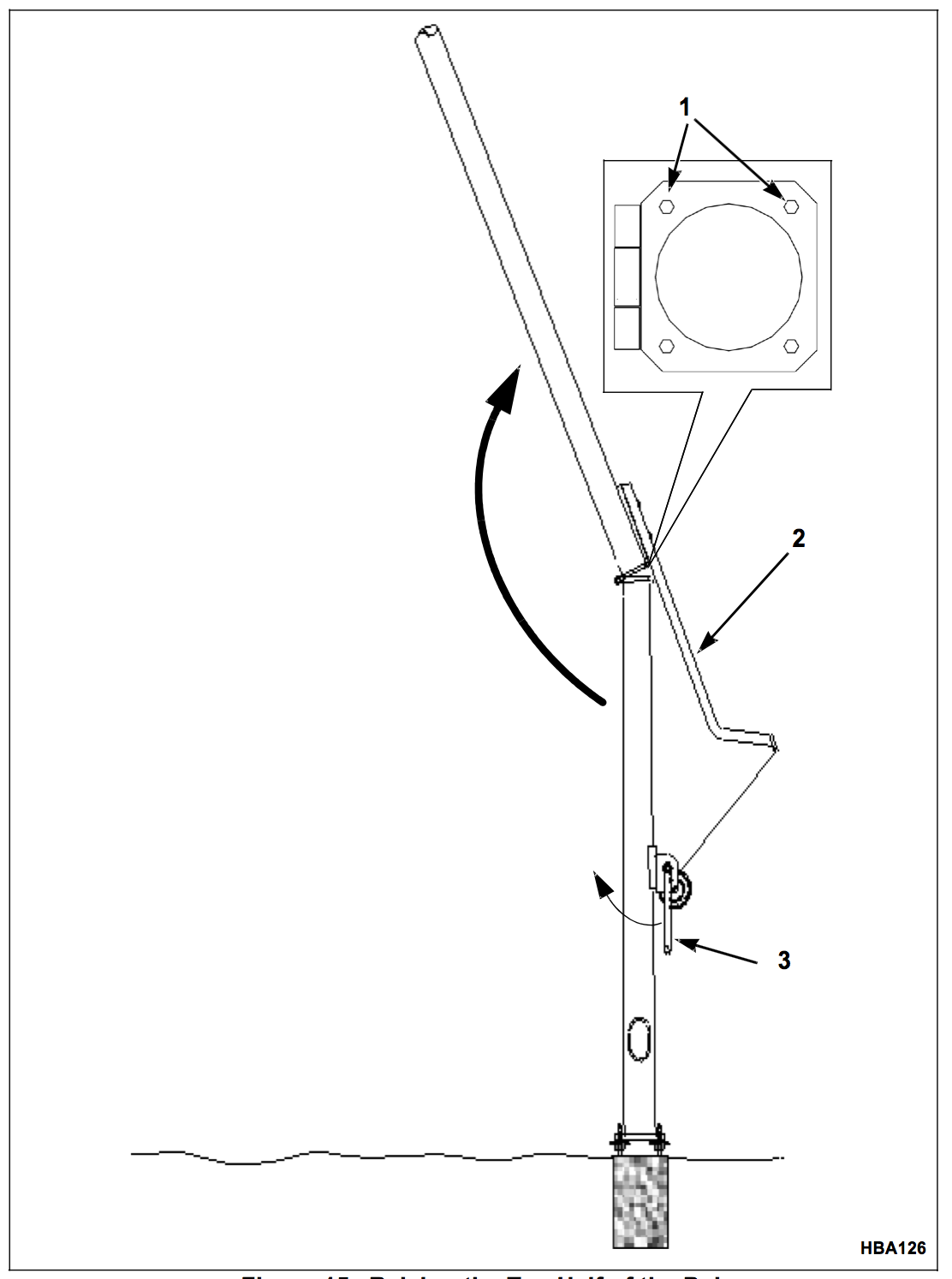 ---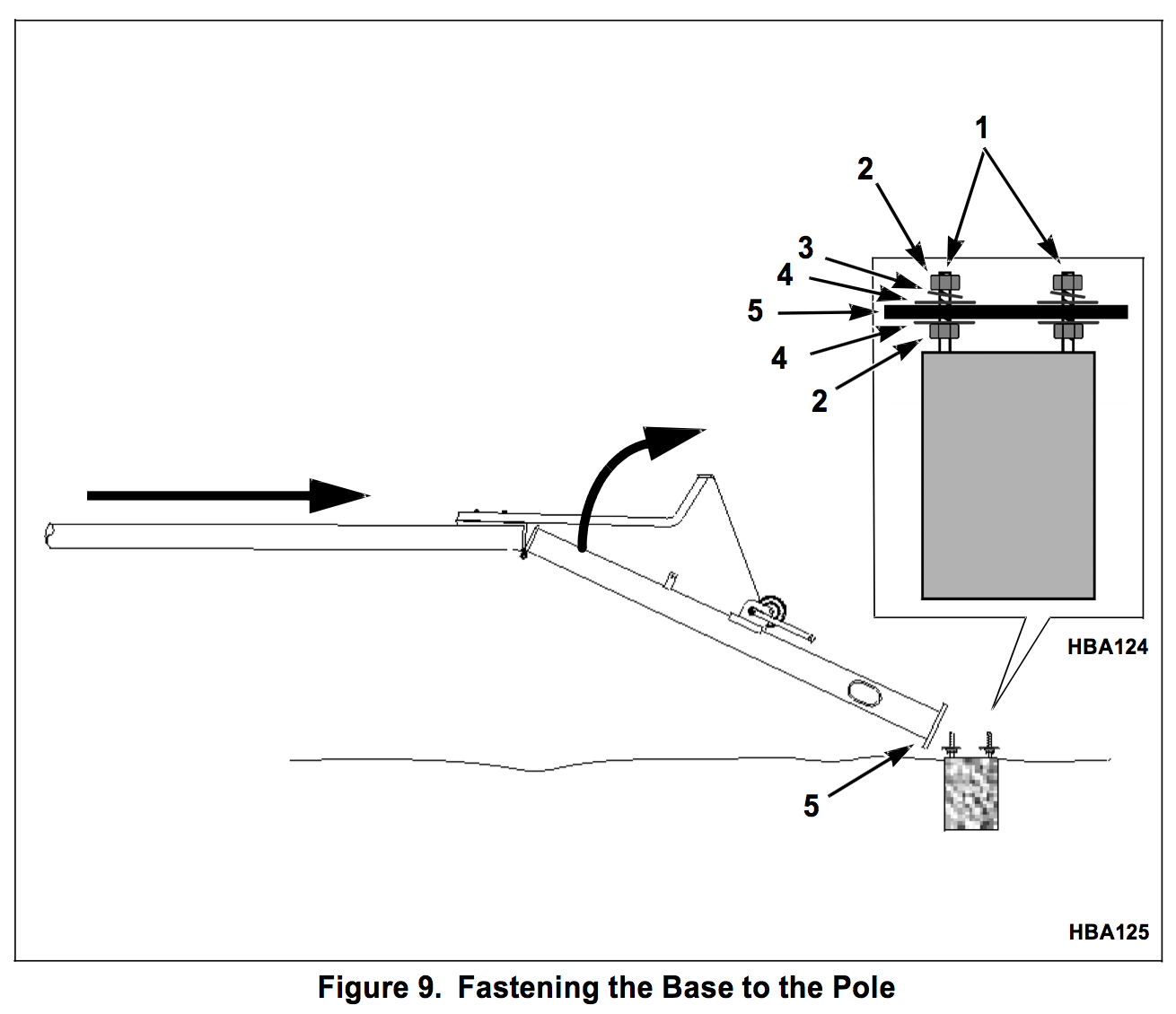 ---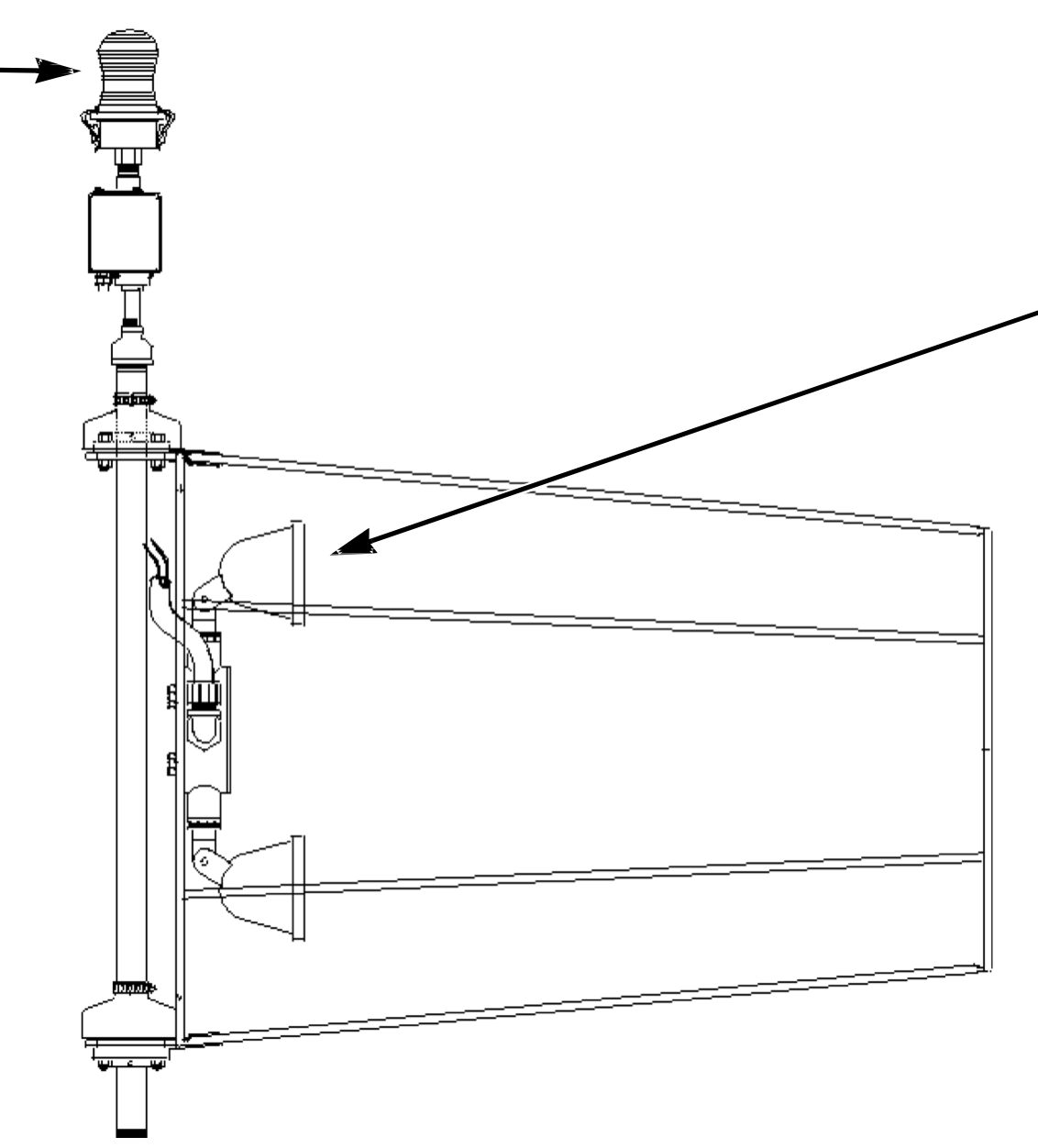 ---
Solar Power Unit
---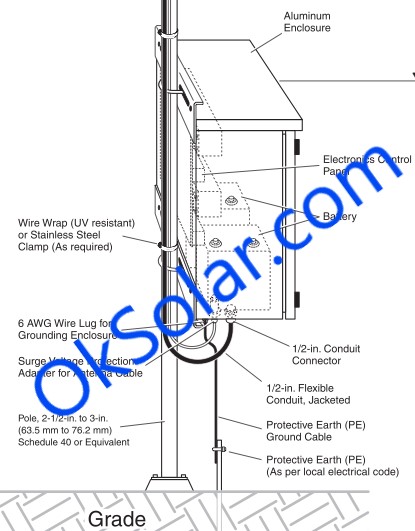 ---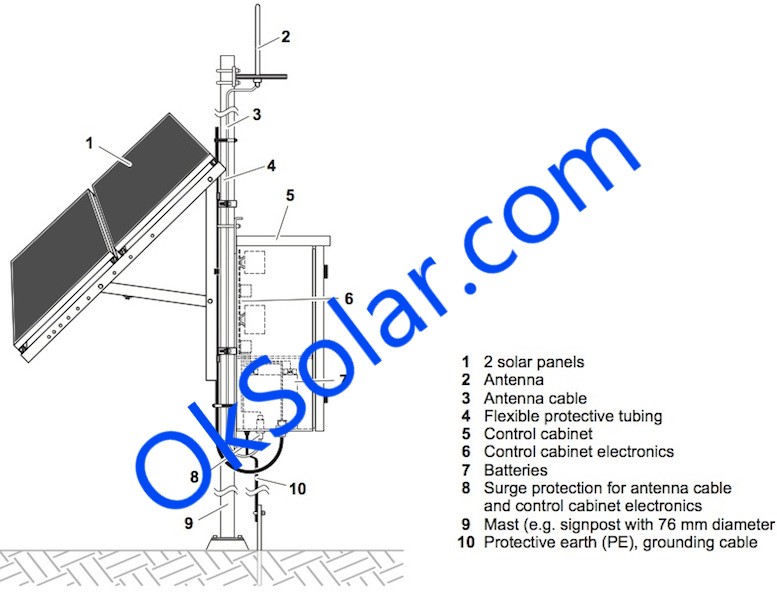 ---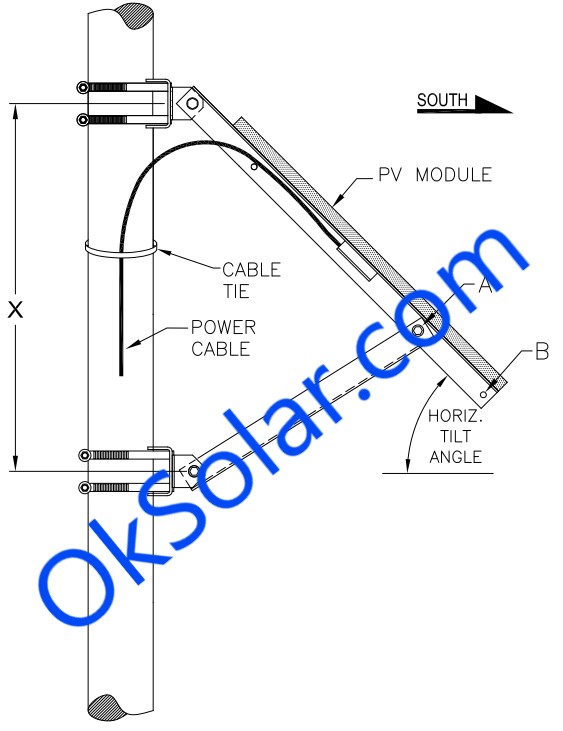 ---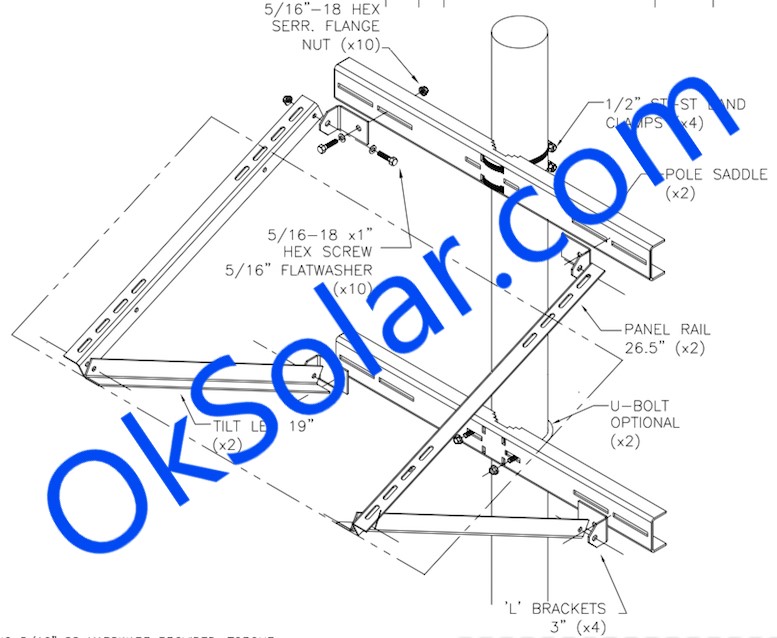 ---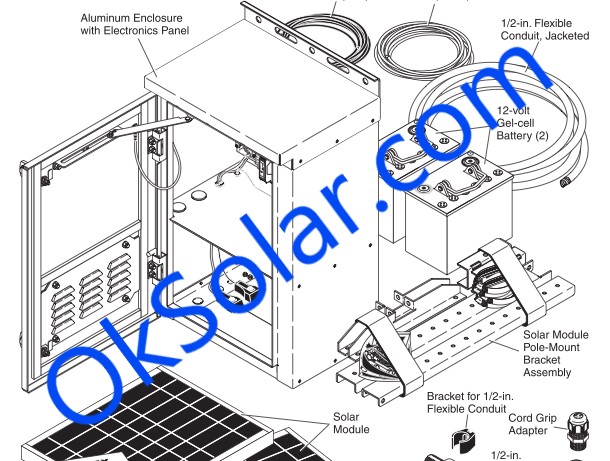 ---
WIND LOADING CAPABILITY Map: Standard mounts are designed to withstand 30 lbs. / ft. 2(approximately 90 mph or 145km/hr.). Designs capable of withstanding greater loads are available upon request. Wind Load: Withstand 150 MPH winds Certified to meet or exceed ASCE-7-05 specifications for 150 MPH, Exposure D extreme wind event!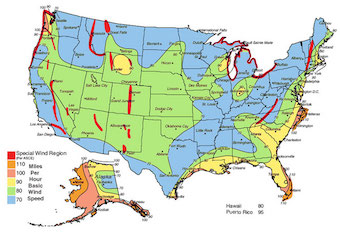 ---
Required an optimally oriented solar panel at the installation site.
Test Conditions: of 1.5 air mass spectrum; 20 degrees C ambient air temp; 1 sun (1000 watts per square meter at POA irradiance); 1 meter per second wind speed at 10 meters above grade)
Solar Powered LED Lighting System Designed for Zone 4.
Zone Type:
To determine the Zone that you are in  Contact us for Information on World Daily Solar Radiation Zones .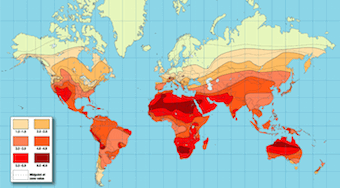 ---