Manufacturers
Solar Runway Edge Lighting Radio-Controlled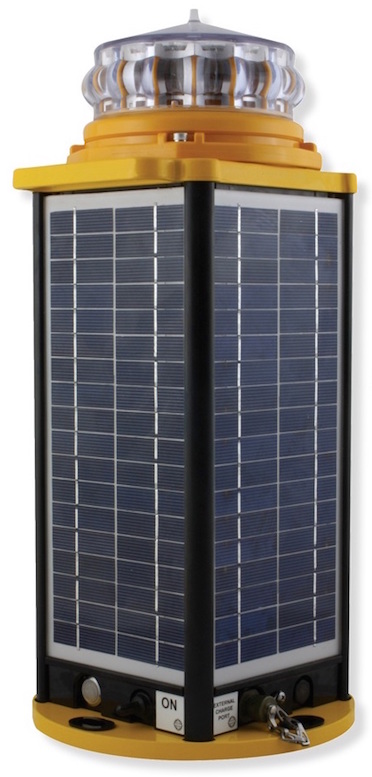 Item no.: 7027
Manufactured by IQAirport.com

In Stock: Florida USA / Barcelona Spain / Milano Italy / New York USA / Nimes France / Germany / Switzerland
Shipping Weight: 18 lbs.
H3> Solar Runway Edge Lighting Radio-Controlled and Solar Aviation Light
The Solar Runway Edge Lighting is a robust, completely self-contained LED light designed for a range of emergency aviation applications including runway, threshold, approach, helipad and tactical airfield lighting. Fitted with RF radio control, this fully functioning light can be controlled from the tower with no costly cabling or trenching required.
FEATURES
­ ­Over 50hrs of continuous operation at FAA non precision MIRLs per AC/150-5345-46D L861 without solar or auxiliary charge in temporary high mode, OR Over 110hrs of continuous operation at ICAO Annex 14 runway edge, 50cd.
Integrated and replaceable Solar Panels - Enables continuous operation.
Optional NVG Mode - Illumination invisible to naked eye to support covert operations.
IQAvMesh® integrated Mesh Network - Each light is a receiver/transmitter to expand communication range.
Radio Transceiver - Internal to light head, no external antenna
Modes of Operation - Programmable lighting groups, dusk-till-dawn operation, adjustable intensity, sequence flashing
Compliance:
Complies with photometric for ICAO Annex 14 Volume 1, 'Aerodrome Design and Operations', Fourth edition July 2004. Runway Edge - paragraph 5.3.9.
Appropriate for ICAO Annex 14 Volume 1, 'Aerodrome Design and Operations', Fourth edition July 2004 - Threshold - paragraph 5.3.10, 5.3.11 Threshold Light or End Light Approach - paragraph 5.3.4.1A & B, 5.3.4.8 Simple Approach Lighting System.
Complies with photometric for FAA AC/150-5345-46D L861 (High Intensity Mode)
---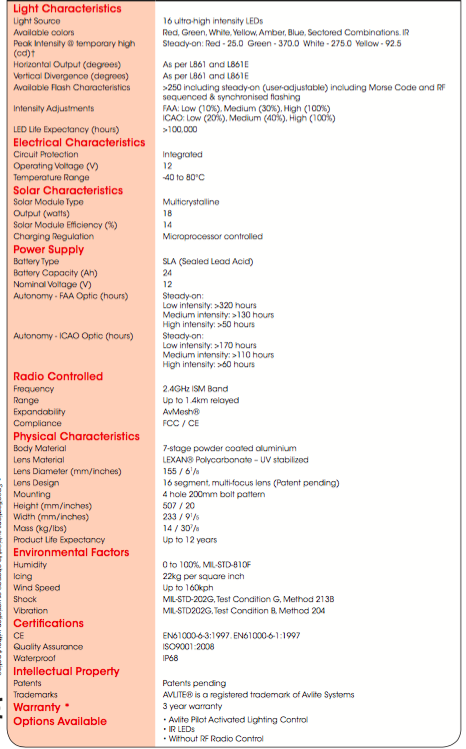 ---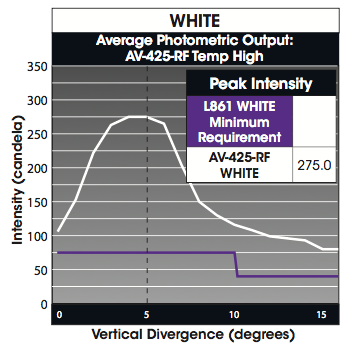 ---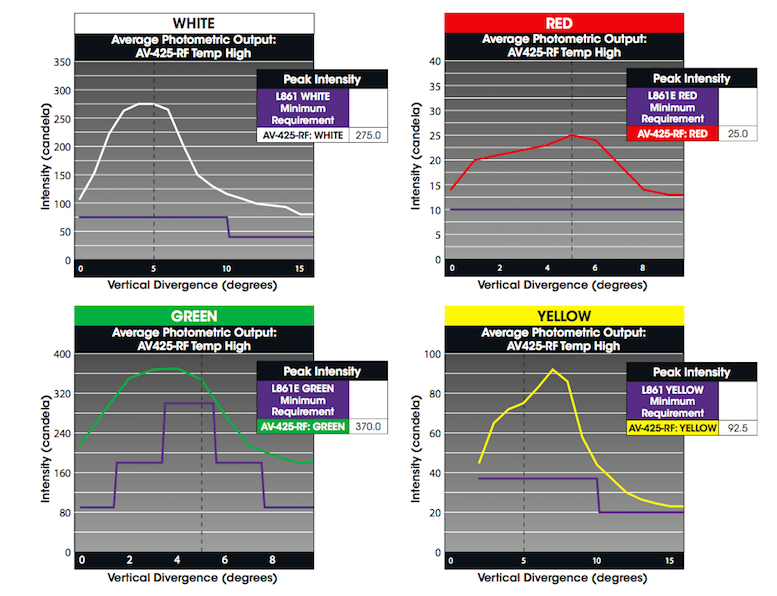 ---
---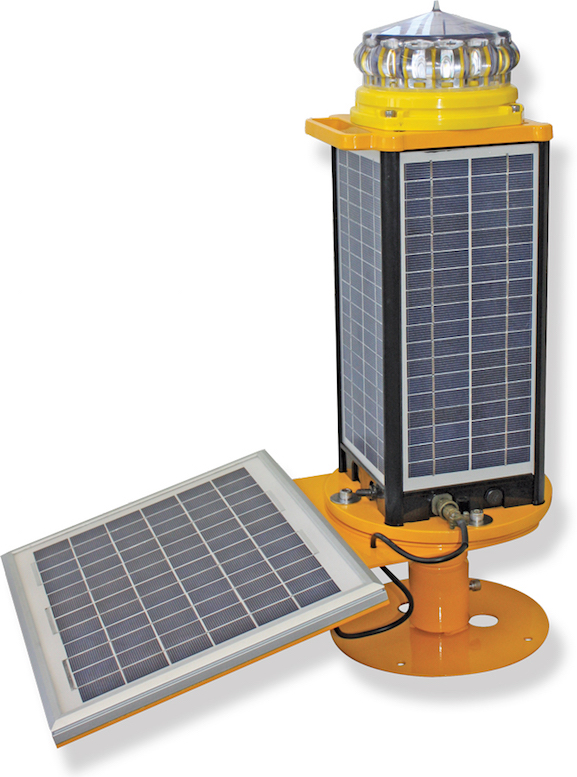 ---

---

---

---
OPTIONS:
IQAirport Pilot Activated Lighting Control
IR LEDs
Rotating Beacon­