Manufacturers
Traffic Signal LED Module 12 inches 12-24VDC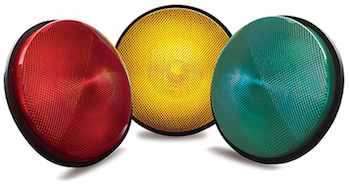 Item no.: 7101
Manufactured by IQTraffiControl.com

In Stock: Florida USA / Barcelona Spain / Milano Italy / New York USA / Nimes France / Germany / Switzerland
Shipping Weight: 2 lbs.
Traffic Signal LED Module 12 inches 12-24VDC
Our LED traffic signal modules are already installed in over 30% of America's intersections.
Approved by most United States Departments of Transportation, and listed on numerous Approved Products Lists, the patented, innovative optical technology of the Series LED Traffic Signal Module can help provide your city with dramatic savings on energy and maintenance costs.
Enhanced uniformity
Engineered for superior thermal management
Intertek ETL verified
Meets and/or exceeds all ITE standards
---
---

---