Manufacturers
Medical Carts Power System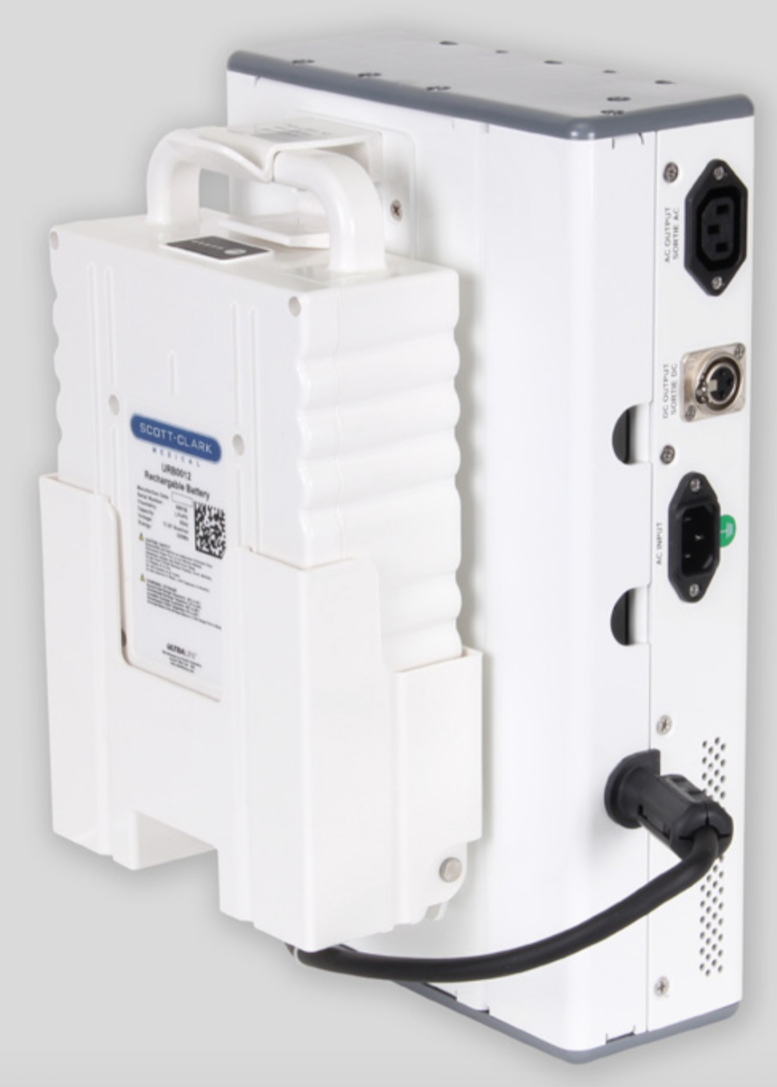 Item no.: 8061
Manufactured by IQUPS.com

In Stock: Florida USA / Barcelona Spain / Milano Italy / New York USA / Nimes France / Germany / Switzerland
Shipping Weight: 69 lbs.
Medical Carts, Medical Carts Power System AC/DC External Power Adapters, Mobile Cart, Medical Cart, Medication Cart, Computer on Wheels, Workstation on Wheels, RX Cart, Infection Control.
---
Main Features:
Medical cart power system LiFePO4 330 Wh
Hot-swap functionality: no interruption of power with removal of battery while other power source is present
Works with one or two URB0012 batteries
Can charge one URB0012 battery in approximately 2.5 hours
Delivers full power to cart while simultaneously charging the batteries when AC input is present
Communications with batteries using SMBus protocol gives many advantages, including:
Cycle count and State-of-Health monitoring
Priority charging and discharging based on SOC, cycle count, etc.
Accurate SOC reporting of each battery
3 output connector(s)
StyleView Cart with LCD Arm
LiFe Powered
Easily upgrade a non-powered StyleView Cart with the SV LiFe Power Upgrade System. This on-board charging system provides plenty of energy for all the computer hardware on the cart. Powerful, yet lightweight Lithium Iron Phosphate (LiFe) batteries are certified safe and provide long life with ultrafast recharge times. The system includes power system module with user interface, 12V 330Wh LiFe battery, state-of-charge indicator (SOCI), AC coiled power cord, 3-outlet power strip and attachment hardware.
---
Product Applications:
Mobile Cart
Medical Cart
Medication Cart
RX Cart
Mobile Computing Medical Carts
Hospital Cart And Point Of Care Healthcare Computers
Patient Workstations
Medication Laptop Computers
Powered Healthcare Computer Workstation
Secure Med Storage & Mobile Point-Of-Care Administration
Laptop Medical Computer Workstation
EHR, EMR, eMAR & BCMA Hospital Computer Cart
Bedside Computer Cart
Mobile Computing Healthcare Cart
Secure Med Storage & Mobile Point-Of-Care Administration
Infection Control
---
Features & Benefits
Hot-swap functionality: no interruption of power with removal of battery while other power source is present
Delivers full power to cart while simultaneously charging the batteries when AC input is present
communications with batteries using SMBus protocol gives many advantages, including
Cycle count and State of Health monitoring
Priority charging and discharging based on SOC, cycle count, etc.
Accurate SOC reporting of each battery
Meets demanding requirements of medical carts
Rapid charge capability
Lightweight, easy to install
Safety is built-in
Support selectric lifts, popular SFF computer swith large displays and other items

---
---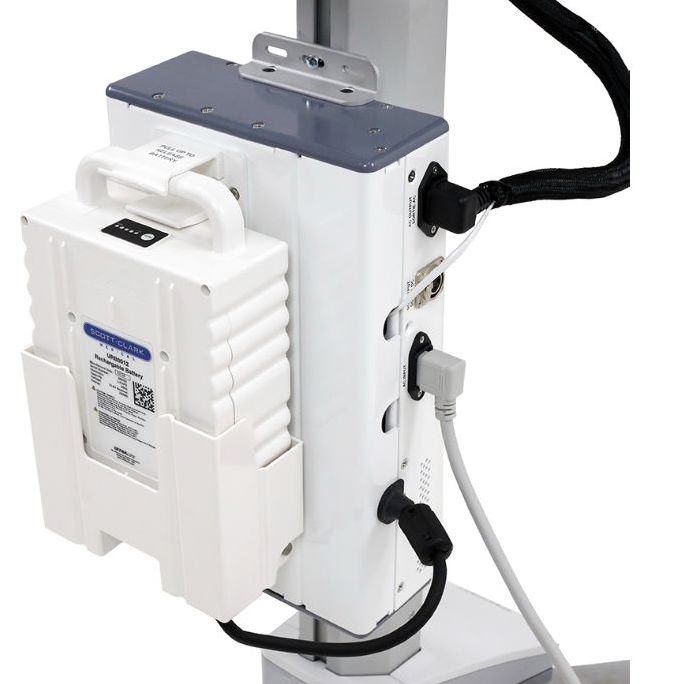 ---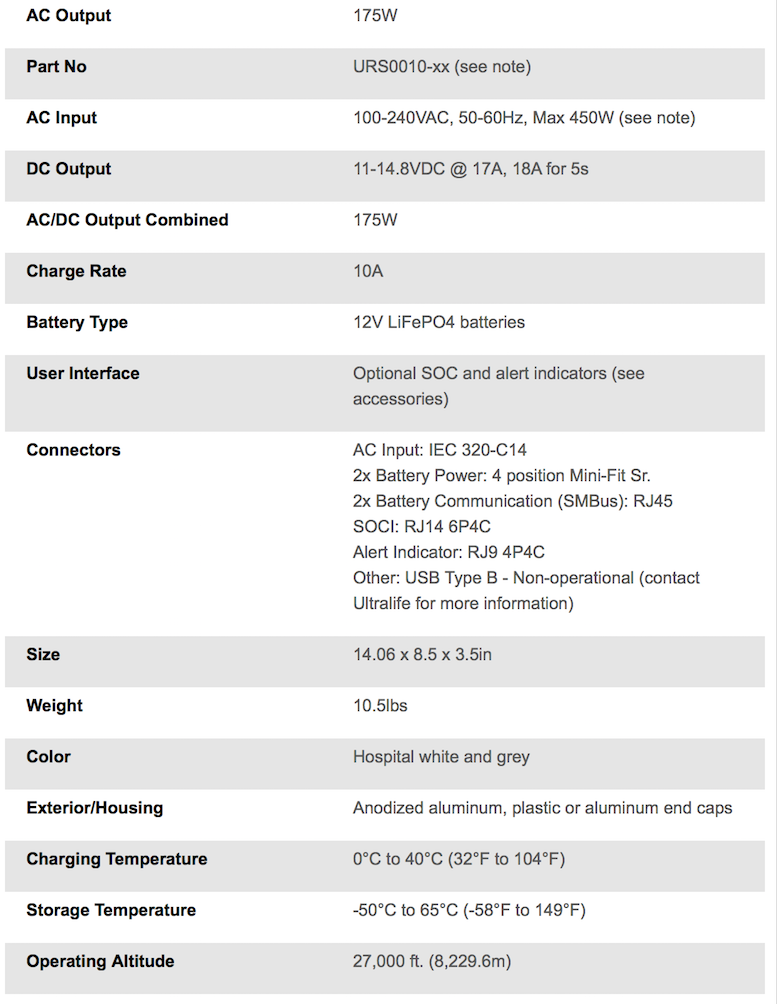 ---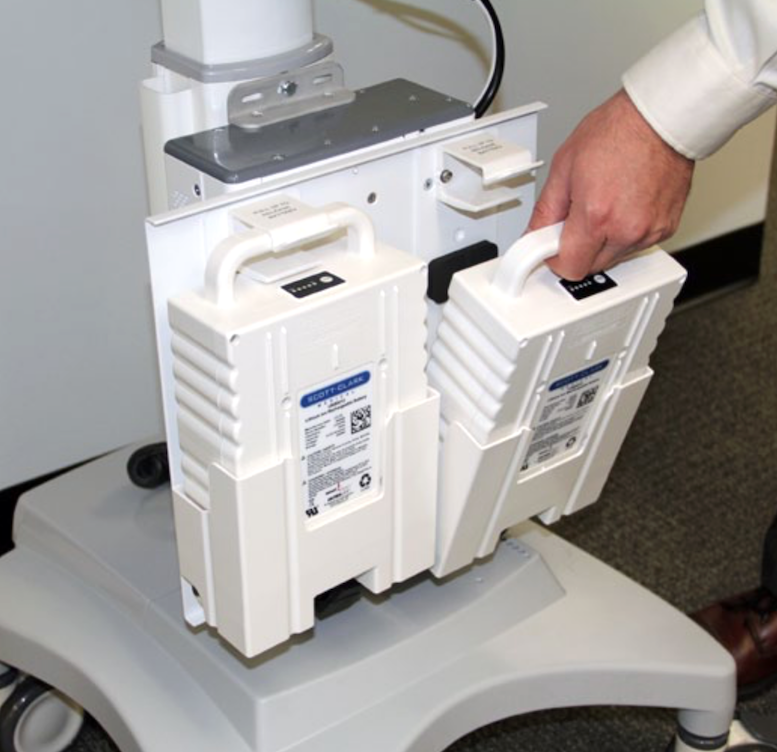 ---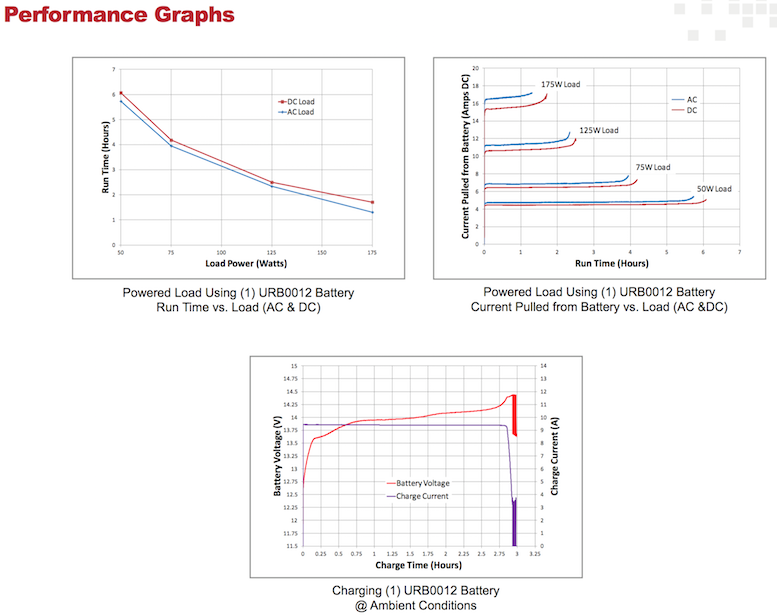 ---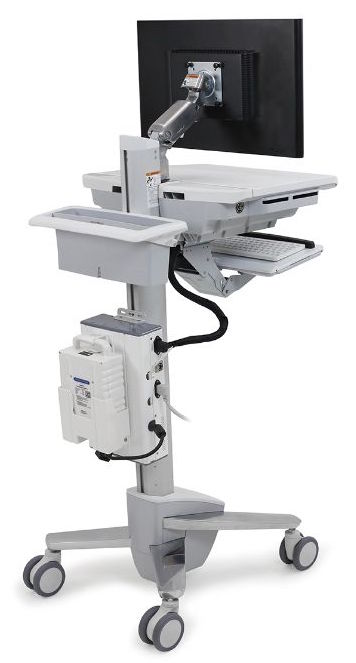 ---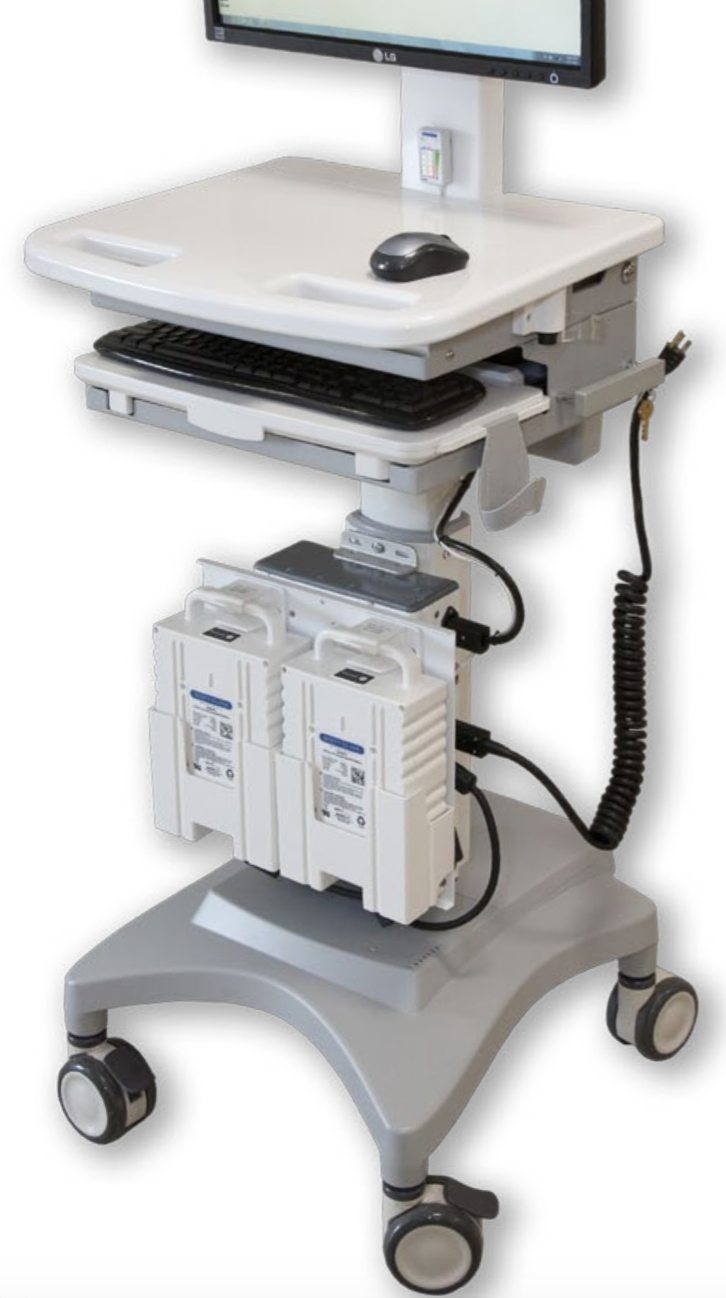 ---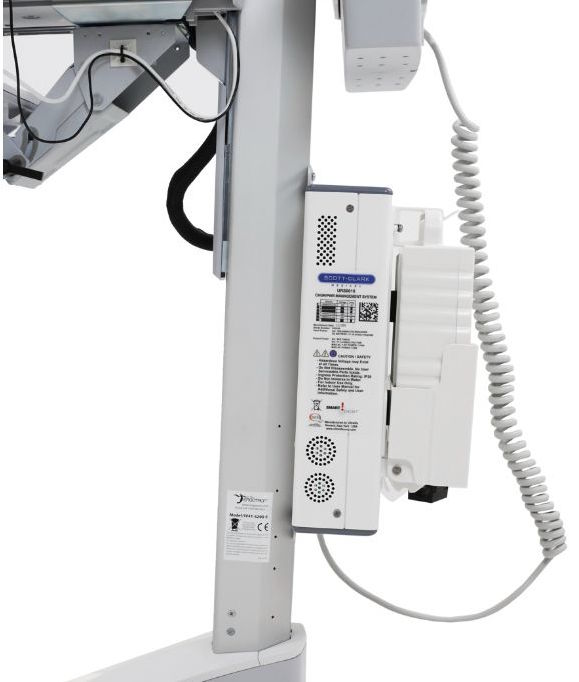 ---