Manufacturers
Lithium Battery Storage 18 kw/h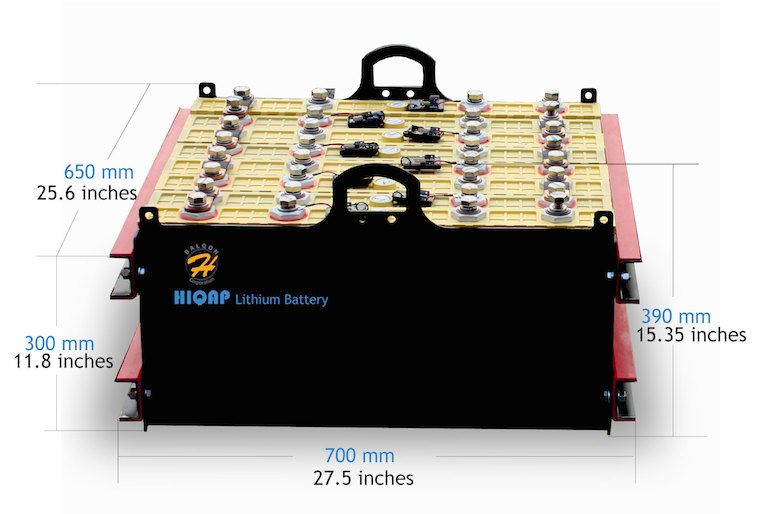 Item no.: 7143
Manufactured by IQUPS.com


Lithium Battery Storage 18 kw/h
18 Kwhr Energy Storage System - Lithium batteries 24 Volts connected in series.
Pack Voltage Nominal 24 VDC; Pack Voltage Peak 32 VDC; Cycle life 3000 Cycles; Five year prorated warranty. Includes Battery Management system, cell monitoring of temperature and voltage control. Includes fuse and contact or [ battery disconnect]. Works seamlessly with most leading solar charge controllers and inverters. Max Charge voltage not to exceed 28.8 VDC. Cell balancing at .75 amps.
Nominal Capacity : 18 Kwhr
Battery Type : Lithium Iron Phosphate
Battery Voltage : 24 Volt DC
Operating Voltage: 24 Vdc to 30 Vdc
Cycle Life 3000 Cycles
Charge Voltage: 28.0 Vdc Bulk Charge | 28.8 Vdc Absorption
Charge | 26.5 Vdc Float Charge
Discharge Voltage: 24 Vdc Max
Max Discharge Current : 350 amps at 80% DOD | 500 Amps at 50%
DOD
Max Charge Current : 300 Amps
Operating Temperature -45 deg C to 65 Deg C
Warranty : 5 Years Prorated.
---
Since these units are
custom made
, internal and external distribution of components may vary. Pictures are provided to help visualize the final product, but the final product may vary. We will work with your technical department to provide cutting edge technology with the latest technical components.
---
---

---
Related Items