Manufacturers
Traffic Signal Battery Backup System, Traffic Battery Backup BBS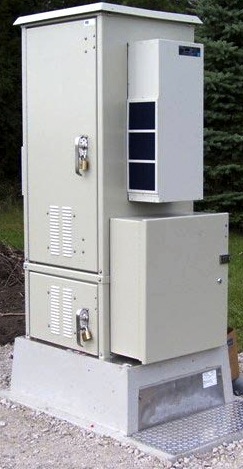 Item no.: 8004
Manufactured by IQTraffiControl.com

In Stock: Florida USA / Barcelona Spain / Milano Italy / New York USA / Nimes France
Shipping Weight: 540 lbs.
Traffic Signal Battery Backup Systems, Increase the public safety and reduced traffic congestion by allowing traffic lights to function even during a power failure.
A typical traffic signal intersection experiences eight to ten local power outages annually. With IQUPS battery backup power, some or all the traffic control signals can continue to operate.
This seamless switchover to battery power increases public safety and eliminates the need to dispatch police or other service personnel to direct traffic. If all traffic signals were converted to LEDs, the battery backup system would allow full operation of the traffic signals during a power outage, thus alleviating traffic congestion.
Important feature is the battery backup system's ability to maintain the memory of the traffic signal controller. The controller is responsible for sequencing the on and off times of the various signals. With a battery backup system, the controller's memory can be maintained and return to normal operation once the outage has ended. This feature has eliminated the time spent to reprogram controllers after a power outage
Traffic IQUPS It is designed to provide backup power for critical LED traffic light intersections. With 4,000 watts of true sine wave power available, IQFuel Cell and maintenance free Deep cycle batteries.
Traffic IQUPS will drive most large LED systems. Its pure sinewave output is cleaner than utility power, making it ideal for all loads.
Total distortion is typically less than 1.5%. Manufactured in the USA to the highest standards possible, Traffic IQUPS system is the best choice for critical load protection. power outage knocked out traffic lights, backup generators, emergency generator
Depending on the consumers needs, the IQFuelCell automatically charges the battery with up to 100 Ah per day. As independent power supply or in combination with other systems, the IQFuelCell runs self-sufficiently for months.
The circuit is fully protected via breakers and fuses on the AC input, connection to the batteries, and DC loads. Outdoor, lockable, aluminum enclosure includes tamper-proof hardware suitable for pole or wall mounting. DC ripple <50mV.
IQUPS manufactures many different Traffic Battery Backup BBS models, each meeting our customer's needs due to varying municipal and DOT standards.
Constructed with the IQUPS standard of quality with features like NEMA rated cabinets, UL 508A design, all-welded aluminum construction with stainless steel hardware and wired to conform to NEMA, NEC and UL standards.
---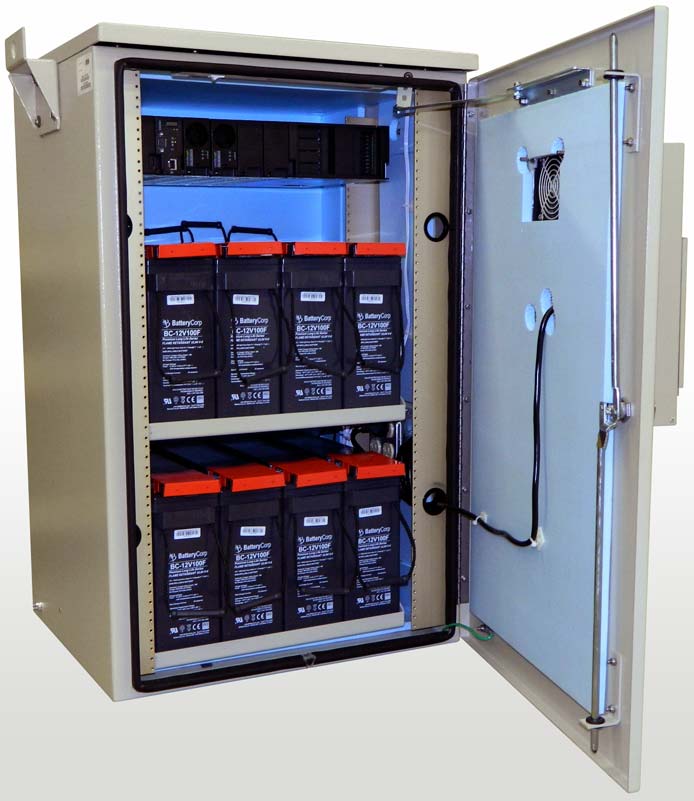 ---
---
---
---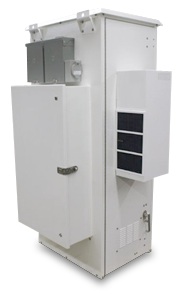 ---
---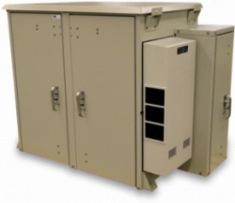 ---
---

---
---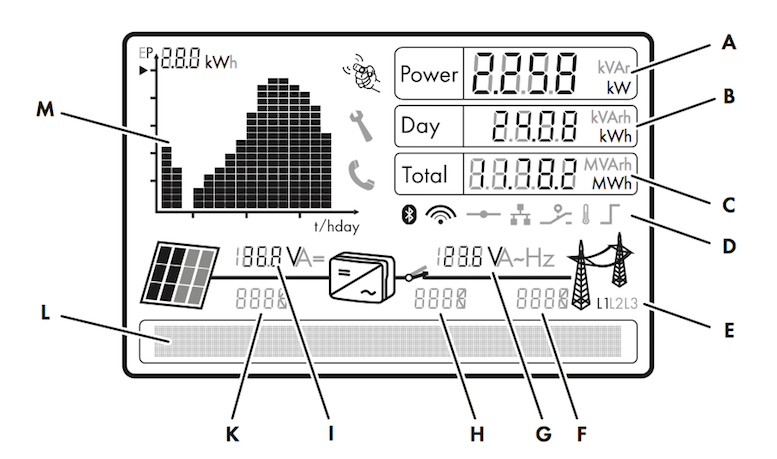 ---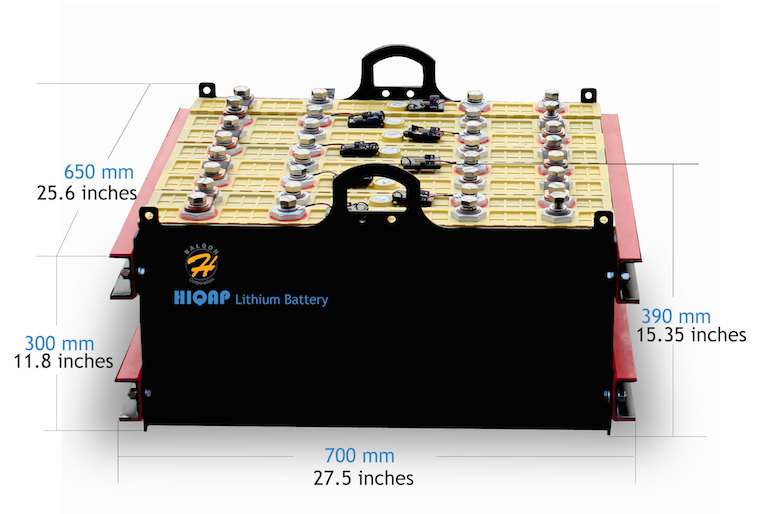 ---
---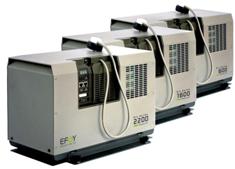 ---
---
Since these units are
custom made
, internal and external distribution of components may vary. Pictures are provided to help visualize the final product, but the final product may vary. We will work with your technical department to provide cutting edge technology with the latest technical components.
---