Manufacturers
Solar Trailer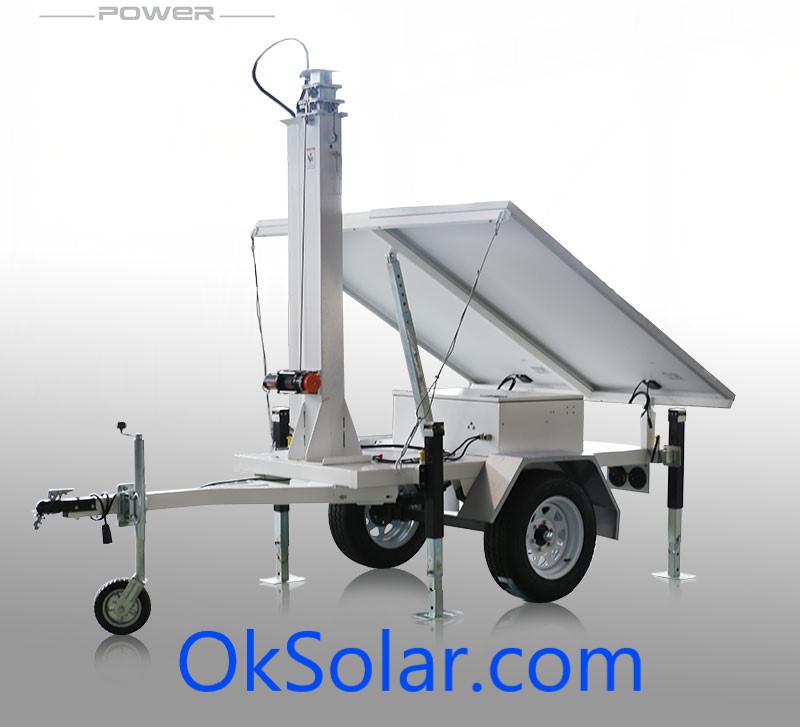 Item no.: 8249
Manufactured by OkSolar.com

In Stock: Florida USA / Barcelona Spain / Milano Italy / New York USA / Nimes France / Germany / Switzerland / Global
Shipping Weight: 1600 lbs.
Solar Trailer
Solar Trailer | Solar Light Tower Basic used in CCTV Security, Solar Trailer | Light Tower | Surveillance Trailer | Solar Trailer |Telescopic Mast
---
Product Feature:
1. 2*325W solar panels
2. 4x150Ah/4x200Ah gel batteries,DC24V system
3. Optional 6 to 9 meters manual/electric/ hydraulic mast
4. Single axle trailer with Australia/North America standard
5. Widely used in CCTV security,communication,lighting etc
6. Optional Inverter 120VAC or 230VAC customer Must Specify
7. Optional Converter.
---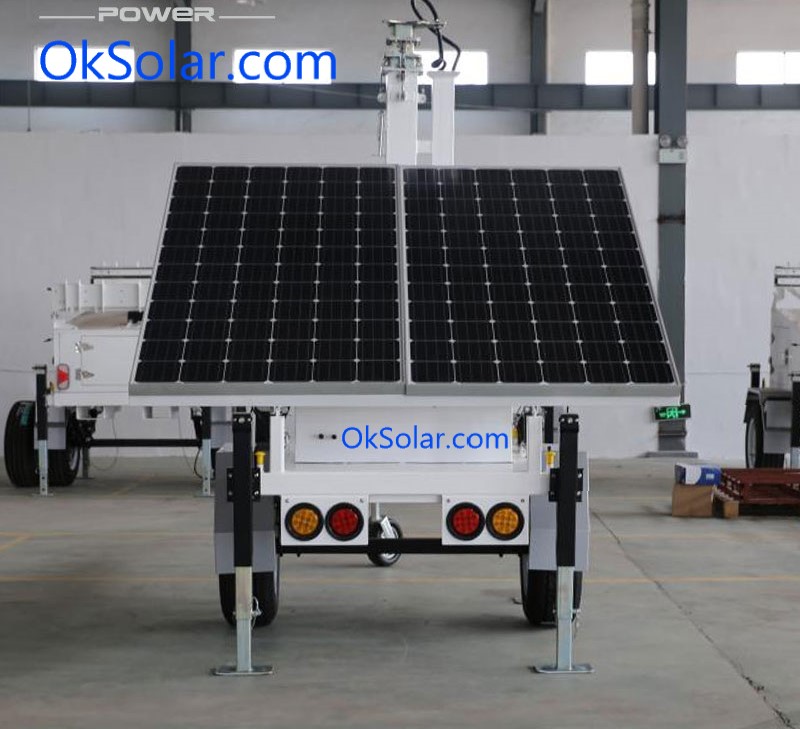 ---
---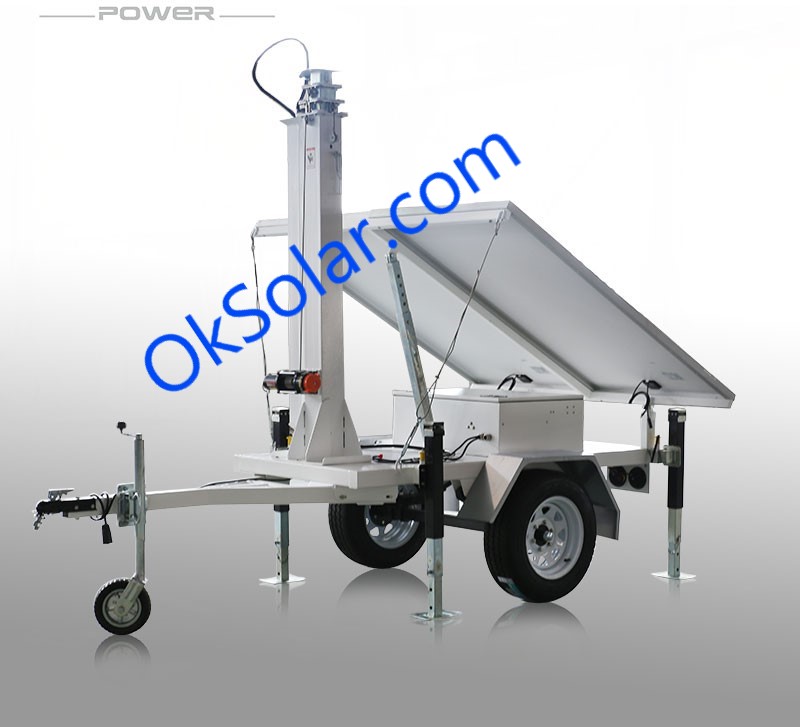 ---
---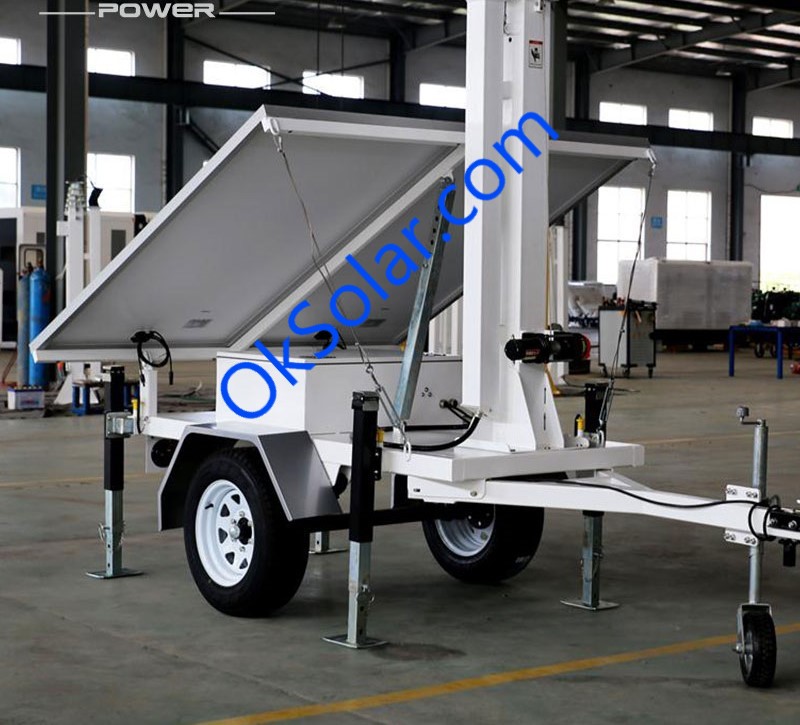 ---
---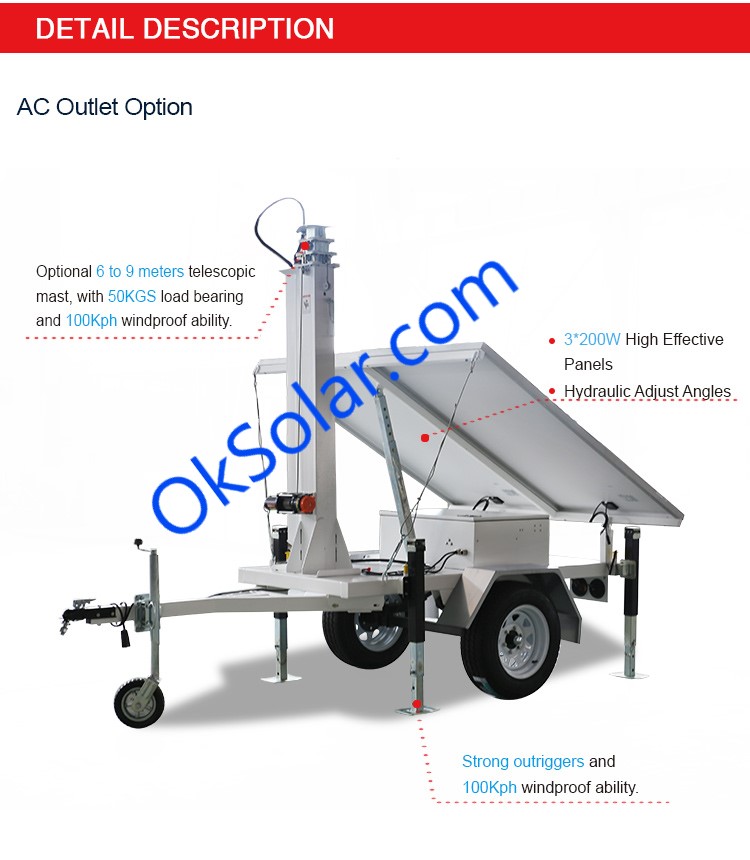 ---
---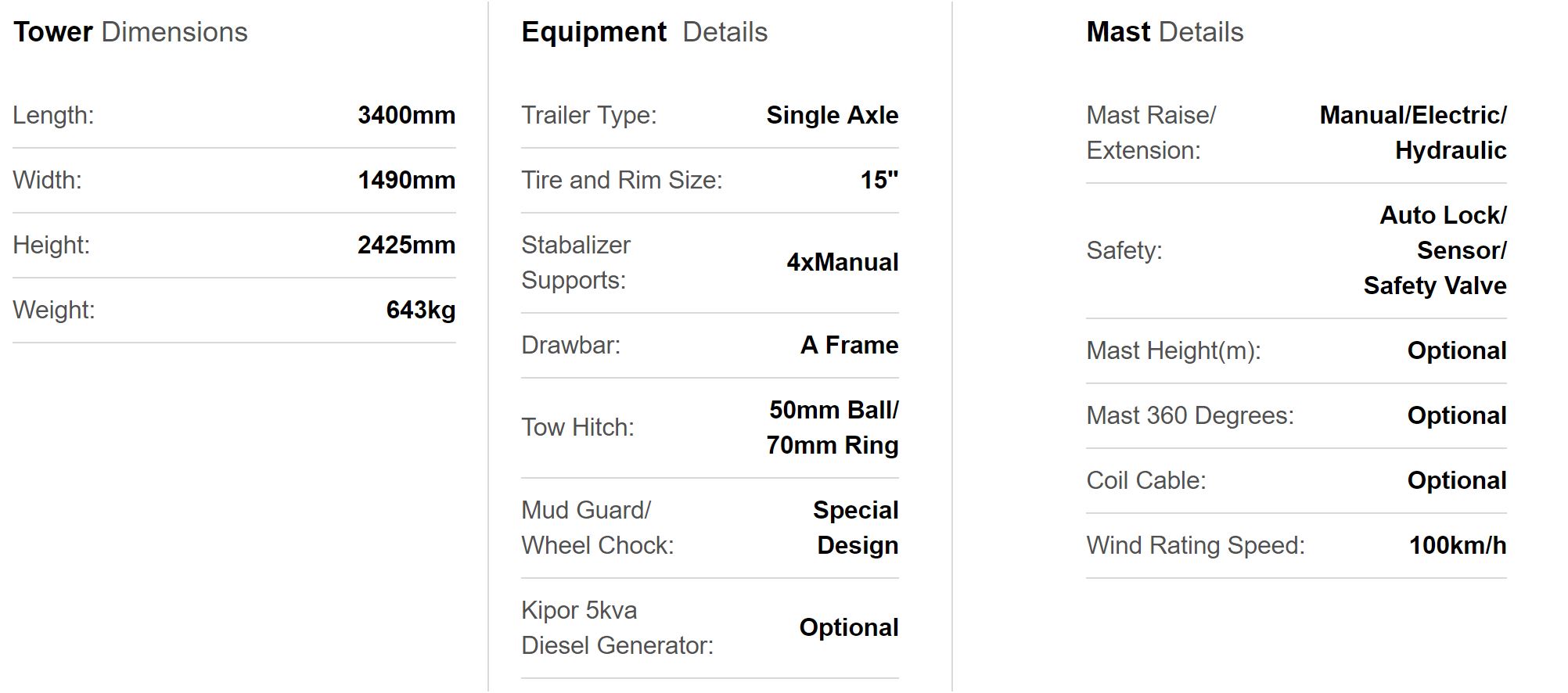 ---

---